This article is more than 1 year old
2011's Best... DSLRs
Get snappy and improve your image this Christmas
Xmas Gift Guide While few would argue that a DSLR offers the best combination of features, performance and image quality, 2011 didn't really set the world alight with new models. For the most part manufacturers patched holes in their respective ranges, to provide a full spectrum of models to suit both budgets and ability.
A couple of years ago there was a scramble to add HD video capture to DSLRs but now the tweaks tend towards articulating screens and the ousting of CCD sensors in favour of CMOS alternatives with improved noise characteristics. Whatever you end up with, it's always the glass in front that matters and you'll need deep pockets to venture beyond the kit lenses that will get you started, but only scratch the surface of the photographic capabilities of the DSLRs of 2011. Oh and a word to the wise, just about all the brands here are offering cashback deals on your purchases, but you'll need to check the websites for details.
Sony Alpha SLT-A35

Admittedly this is the cuckoo in the nest as it's not a true DSLR because it doesn't have a pentaprism optical viewfinder, it's an EVF. However, it takes all the Sony Alpha A-mount lenses and those made by Minolta before Sony bought the company. So why is this great pretender here? Well, this entry-level translucent mirror model turned out to be quite an eye-opener when it was reviewed recently, delivering excellent image quality at this price range. This technology allows for a smaller body but doesn't sacrifice on picture quality or features. The 16.2Mp APS-C sensor and 100 to 25600 ISO range along with a plentiful array of dedicated controls make for a versatile snapper. Even the EVF with its 1.15m-dot resolution has 100 per cent view and does a pretty good job of being an optical alternative. And what you gain is increased burst capture – 5.5fps at full resolution or 7fps at 8.4Mp – and an amazingly responsive autofocus system. Shop around and you can find the twin lens kit deal for just under £500 that'll really get you started.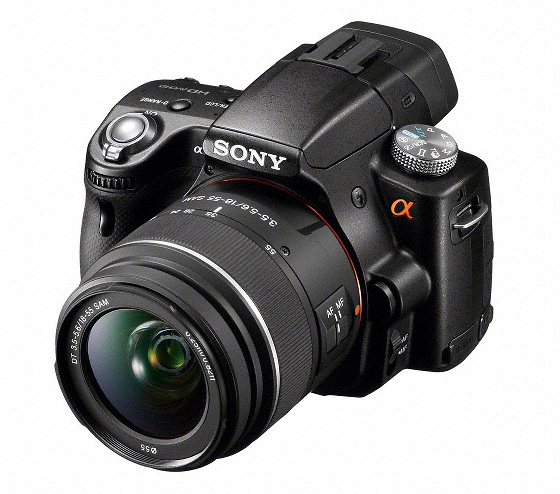 Reg Rating
80%
Price
£699
More Info
Sony
Canon EOS 600D

Spicing up the mid-range in 2011 Canon's EOS 600D trumped last year's EOS 550D by adding an articulating screen. The thinking here seemed to be: if it aint broke don't fix it, as very little else in the spec changed – it features the same 18Mp CMOS APS-C sensor and 3in, 1040k LCD panel. The EOS 550D was a superb shooter after all, and if you're not too fussed about the flip screen, can be found for under £500 with the kit lens. However, you'll miss out on 2011's other fave feature found on any self-deprecating respecting DSLR, namely the on-board effects. Among these 'creative filters' you could impose grainy monochrome, soft focus, fish-eye and this year's favourites, the toy camera and miniature effects. As our reviewers discovered, up against Nikon's D5100, there wasn't much between them apart from a few quid more for the Canon's higher Mp count. If you're already in the Canon camp, you'll not be disappointed, especially with the price the EOS 600D is going for these days.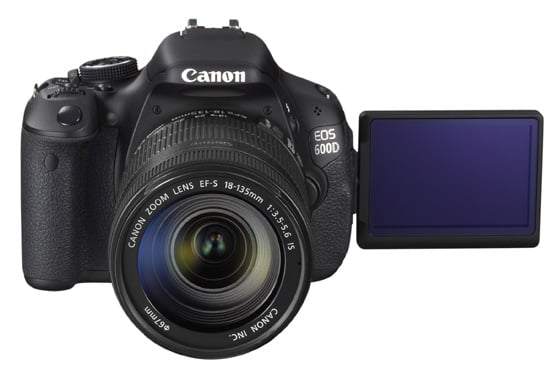 Reg Rating
80%
Price
£769 (with 18-55mm kit lens) , £949 (with 18-135mm kit lens), £679 (body only)
More Info
Canon