2011's Best... DSLRs
Get snappy and improve your image this Christmas
---
Nikon D5100

2011's obligatory articulating screen is featured here – a 3in, 921k-dot panel that puts an end to point-and-pray guesswork with overhead stills and video shooting. Nikon's APS-C equivalent DX-format sensor offers 16.2Mp, not quite as high as the 18Mp on the Canon EOS-600D, but when it first appeared you didn't have to pay so much either. In keeping with the trend, in-camera special effects are on-board with all the usual suspects there for your creative musings. The D5100 is aimed at the aspirational enthusiast, as well as those after a decent second shooter and also touts imaging advice in its Scene mode. These compositional aids are yet another feature that's picked up speed in 2011 and not unique to Nikon. Still, this is no toy, even if the effects might turn it into one. The D5100 has an ISO range of 100 to 6400 and can be can be ramped up to shoot at 25600, if you're really desperate. In more sensible ranges, its image quality is impressive and is certainly worth considering but the Canon EOS 600D is matching it on price these days, so it's not such any easy choice as it once was.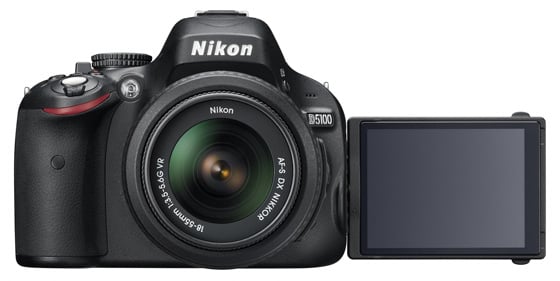 Reg Rating
80%
Price
£670 (body-only), £780 (18-55 VR lens kit)
More Info
Nikon
Pentax K-5

If the company's main website is anything to go by the Pentax DSLR offerings have been slimmed down somewhat, since being taken over by Ricoh this year. Apart from the medium format 645D, just the K-r and K-5 appear among the DSLR offerings. The K-5 takes a similar line to Canon's refresh by knocking the 14.6Mp K-7 off its perch and upping the ante with a 16.3Mp CMOS APS-C sensor, 7fps burst shooting and 1080p video capture. It also has a staggering ISO range of 80 to 51200 all in a compact weatherproof body. If you're inclined to shoot in the great outdoors then the K-5 has it all. Another great thing about Pentax DSLRs is that, unlike Canon and Nikon, the image stabilisation is in the body, rather than the lens, so you can put any old glass on it and enjoy those sharp shooting benefits. The K-5 isn't the cheapest but for what it offers it certainly is great value for money, made even more so with Pentax's £90 cashback deal that runs until the end of the year.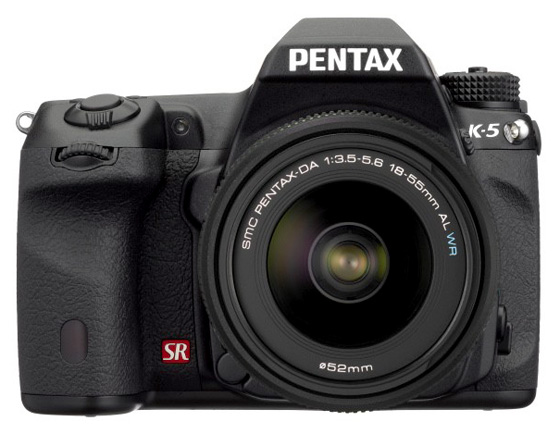 Reg Rating
85%
Price
£1100 (with 18-55mm lens)
More Info
Pentax
Nikon D7000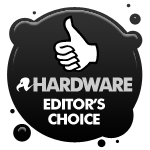 At the upper end of the mid-range scale Canon's EOS 60D battled it out with Nikon's D7000. It was a close run thing, but with them both fetching similar prices, the Nikon won the day with its weather sealed alloy body – up against the Canon's plastic enclosure – being one factor that gives it more enduring appeal. Like the D5100 versus the EOS 600D, the sensors match up as 16.4Mp and 18Mp, respectively. Yet the Nikon lacks an articulating LCD panel but makes up for this with its responsive shooting performance and swift autofocus. With an ISO range of 100 to 25600 it delivers fairly clean results at its fastest settings and sharp, detailed images in more sober sensitivity shots. In tests, the Nikon needed a bit of tweaking to get the most out of it, which, if you're used to customisation, will undoubtedly satisfy. If you're still at the point and shoot stage, then it has those on-board help features along with some retouching tools and creative effects to idle away the hours on the journey back home. ®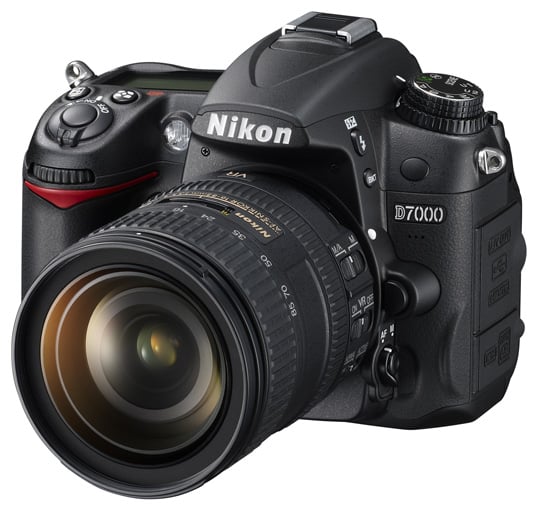 Reg Rating
90%
Price
£1100 (body only), £1300 (with 18-105mm kit lens)
More Info
Nikon