This article is more than 1 year old
Saudi prince buys $300m sliver of Twitter
Tiny-revenue microblogger really worth $10bn?
A Saudi prince whose investment company claims to have a fondness for free speech has plopped $300m into the coffers of Twitter, the 140-characters-at-a-time social networking service widely touted as an enabler of this year's Arab Spring.
"Our investment in Twitter reaffirms our ability in identifying suitable opportunities to invest in promising, high-growth businesses with a global impact," said billionaire investor Prince Alwaleed bin Talal, the nephew of Saudi king Abdullah bin Abdul-Aziz Al Saud, in a statement announcing the deal on Monday.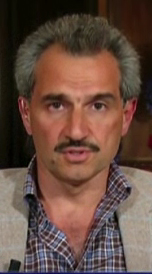 Prince Alwaleed bin Talal
As reported by Bloomberg, a joint venture comprised of Alwaleed and Kingdom Holding Company (KHC), the Saudi investment house he controls, purchased a "strategic stake" in the 100 million–user microblogging site. Such a stake is defined as being of at least 3 per cent, according to an investment expert speaking with Bloomberg – so if that is, indeed, how much of Twitter Alwaleed has bought, the site would be valued at $10bn.
The Saudi prince is not the only investor dabbling in Twitter recently. In early August, Twitter blogged that it had "an opportunity to expand Twitter's reach with a significant round of funding led by the venture firm DST Global, with the participation of several of our existing investors."
The anonymous Twitter blogger didn't expand on the numbers, but reports at the time suggested that Russian investment company DST had ponied up $400m, with an additional $400m coming from the others.
Ahmed Halawani, KHC's executive director of private equity and international investments gave a straightforward – if optimistic – reason for Monday's Saudi investment. "We believe that social media will fundamentally change the media industry landscape in the coming years," he said. "Twitter will capture and monetize this positive trend."
Exactly how Twitter will "monetize" itself is not yet clear. As the Financial Times has pointed out, the company is expected to have revenues of only $200m or less this year.
Alwaleed has other media iron in the investment fire. He holds a strong position in Rupert Murdoch's News Corp – 7 per cent of the company's Class B common stock – and he's planning to launch an Arabic-language news channel, Alarab, next year that a KHC statement said "will focus editorially on the important shifts taking place across the Arab world with an emphasis on freedom of speech and freedom of press."
In addition to News Corp and now Twitter, Alwaleed's high-profile investments include Citigroup and Apple. As an example of his investing acumen, he bought his slice of Apple in 1997 at about $9.50 per share. That stock is now selling rather comfortably above that. ®
Bootnote
In a part of the world known for having its share of high-rollers, Alwaleed rolls the highest. Just yesterday, he was named – for the eighth year in a row – the Arab world's richest businessman, with a net worth of $21.3bn.