Nissan Leaf battery powered electric car
Yes, you can live with an e-car. We have
Review Spending a couple of hours at the wheel of a new car at a press event is all well and good, but to really get under a vehicle's skin you need to live with the thing on a day-to-day basis. This is especially true of one with an alternative drive train.
So it was with some interest that I watched a shiny new white Nissan Leaf roll off a trailer outside my house for a week-long trial. Tony covered the Leaf's technical aspects more than thoroughly when he briefly drove it back in April, so if you want the basic details, take a shufti there.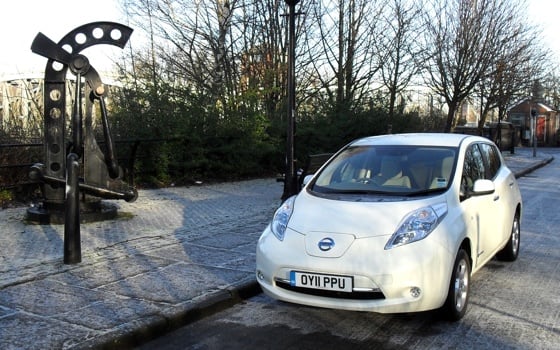 Looks and feels a bit too American
The self-imposed brief was simple: dock the Mercedes and live with the Leaf as my only car. This would involve a fair amount of motorway driving, a quick trip to Leeds plus my usual urban and suburban local running about.
Leeds and back from Manchester? Not as daft an idea as it sounds because dotted across the British Isles are 32 Leaf dealers the majority of which have an 80A fast charger that will get your battery to 80 per cent of capacity in 30 minutes.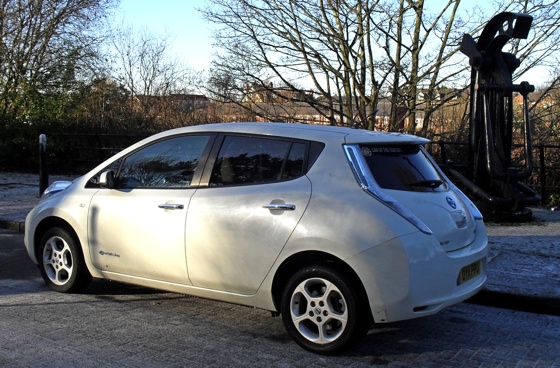 Ninety miles is your limit
At the moment, charging is free, as I found when I rolled up to suck at the e-teat of Leaf dealers in Stockport, Preston and Halifax.
Now, I grant you crossing the UK in leaps of around 70 miles with a half-hour wait between each bound isn't the ideal way of driving long distance. But it certainly allowed me to visit my alma mater for free and only added an hour and a visit to Halifax each way to the trip.
Why 70 miles? That's certainly the farthest I'd plan on going on a charge, 39 miles short of Nissan's claimed 109 theoretical maximum.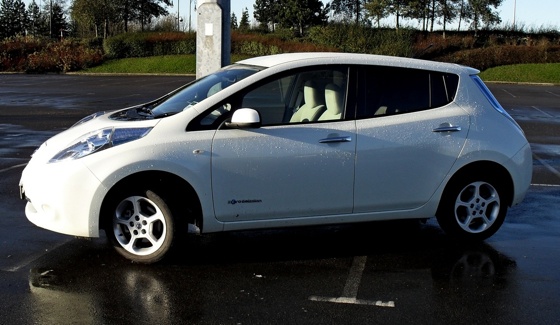 Fast charge it in 30 minutes for free
To be honest, I'm not sure where the 109 comes from. Even when fully charged, the Leaf's digital dashboard never told me I had a range of more than 90 miles. Fire up the climate control on a chilly day and the estimated range will straight away drop by 20 miles.