Nissan Leaf battery powered electric car
Yes, you can live with an e-car. We have
---
Dash for apps
Leaving aside the likes of the Jaguar XJ and Mercedes S Class, at low and medium speeds the Leaf is one of the most comfortable cars you can buy. Since inner-city driving in Europe and suburban cruising in California are, I suspect, the two most likely uses for the Leaf, I'd say Nissan has got the setup about right.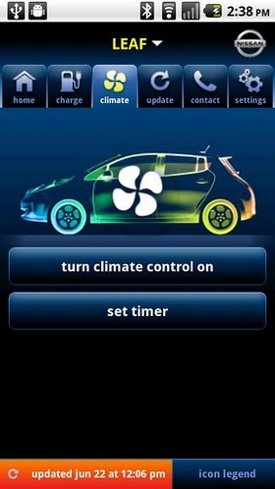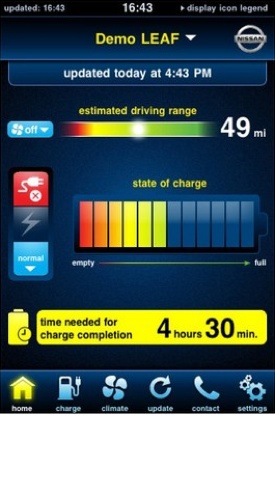 The inevitable vehicle management apps, for Android (left) and iOS
To remind you that the car is in drive mode, the Leaf's front fog-cum-running lights stay lit continuously when the car is switched on. Which is exactly what I told Greater Manchester plod when I was pulled over at a road check aimed at stopping people using their fog lamps for aesthetic reasons in times of good visibility.
The Leaf is very well connected thanks to its GPS and 3G radios, which tell Nissan where you are and how your Leaf is holding up.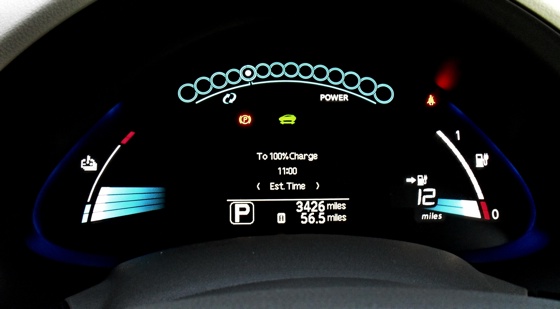 Time to find a power socket
The 7in touchscreen Windows Embedded Automotive-based combination satnav/media player/Bluetooth phone and reversing camera unit is extremely good at all its jobs. As a satnav, it's extraordinarily easy to use, and shows your range and the location of any nearby charging facilities.
Drivers can access and manage the Leaf's charging profile remotely from a web browser or using an iPhone app. The Android app is currently restricted to US customers, but Nissan UK told me it will be available to the rest of us early in 2012.
Interior in pictures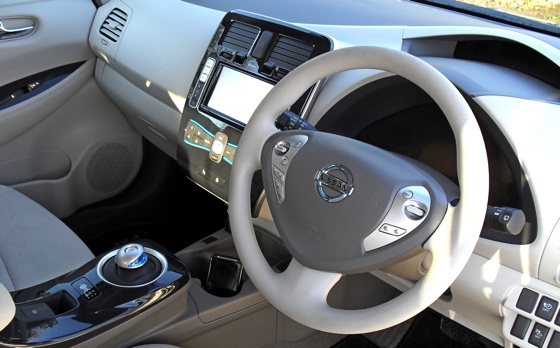 The cabin is a bit too beige for my taste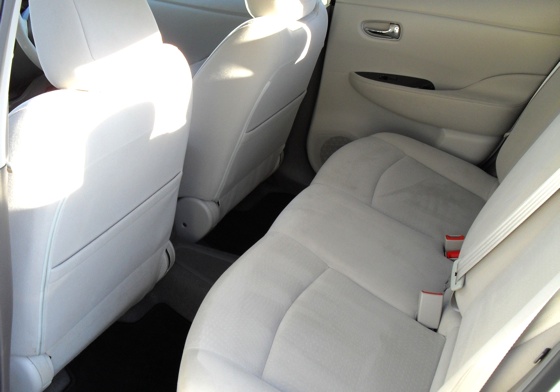 Plenty of room in the back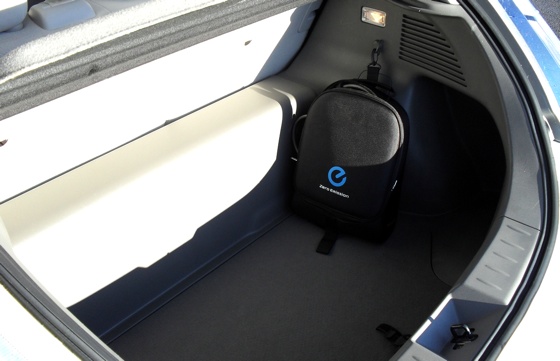 The boot is big but the battery prevents the seats folding flat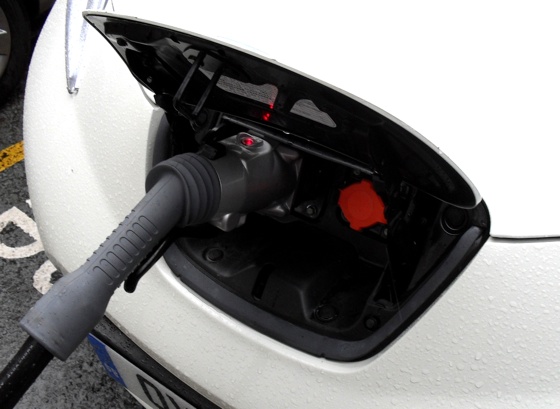 Fast charge on the left, slow charge on the right