Hasbro sues Asus over Transformer Prime moniker
Tablet ambitions held at Bay?
Toy maker Hasbro is suing computer manufacturer Asus for daring - allegedly - to name an Android tablet after one of its biggest money spinners.
Yes, Hasbro owns the Transformers line, and is annoyed not only that Asus has released the Eee Pad Transformer but also added the word 'Prime' to the end of the product's moniker.
Optimus Prime, as any ten-year-old or Michael Bay will tell you, is the leader of the goodie Transformers, known for their multi-pivot limbs and cunning disguises.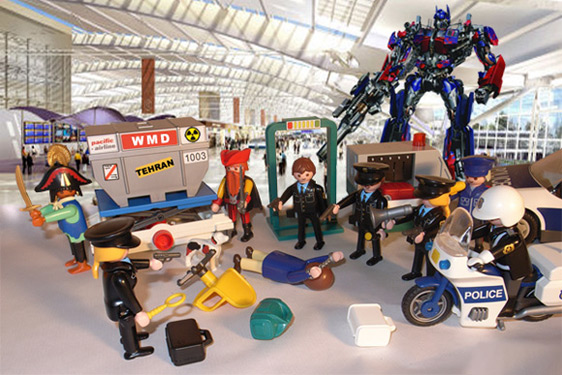 Hasbro's legal assault team attempts to impede Asus tablets' entry into Blighty
Said the plastic figure giant: "The specific actions we are taking today against Asus underscores yet again Hasbro's willingness to pursue companies who misappropriate our intellectual property for their own financial gain."
We'd argue the company doesn't have a (retractable) leg to stand on.
Lots of companies share names, but provided they operate in very different markets, that is considered reasonable and not an invasion of either's territory.
Then there's the fact that while Transformers are robots that ingeniously 'transform' from humanoid figures into a vehicles, the Transformer Prime is a two-part unit that intentionally comes apart.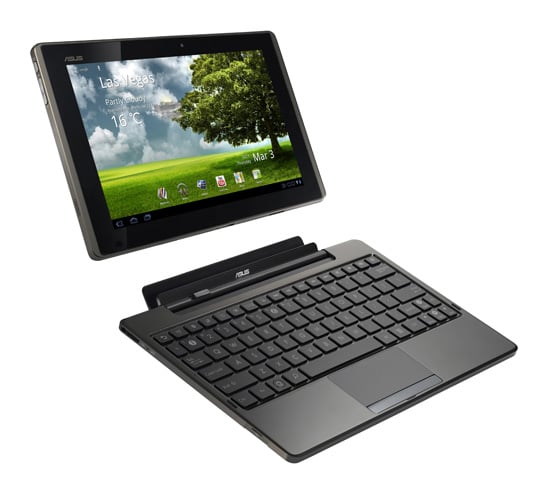 Robot in disguise?
The only Transformers that ever came apart are those yanked to bits by irate youngsters unable to get them to transform correctly.
Transformers are brightly coloured. Transformer Primes comes in dull, gun-metal grey and a bronzy colour Asus calls 'champaign'.
Presumably, with a five-core Nvidia Tegra 3 chip on board, the Prime will fizz when in arrives early next year.
If it does, of course - Hasbro lawyers will undoubtedly seek to block its entry into the US and possibly elsewhere too. ®