This article is more than 1 year old
Console accessories
Game liberation
Xmas Gift Guide With last year's release of Xbox 360 Kinect and PlayStation Move, traditional console add-ons have been pushed out of the limelight. However when searching for the ideal Crimbo presents, the customary line-up of videogame hardware is always a laudable choice. Especially when shopping for yourself.
Here's five options to spice up your love life - if you're married to your console, of course.
Gaems G155 Mobile Gaming Environment

I've seen slick set-ups over the years, as people bid to bring their bulky consoles on road trips and budget hotel accommodations. Essentially all you need is a small HD display, which can be picked up reasonably cheaply these days. But unless you build a custom case for it all, things can get messy quick.
For convenience's sake, fork out a little more and you can pick up one of these beauties - and save yourself a lot of DIY in the process.
The Gaems G155 Mobile Gaming Environment is effectively a console suitcase with a built-in 15.5in display. It'll still need some form of AC power, but most trains and even the occasional coach has wall-sockets now, so there's nothing holding you back from hardcore gaming on the move. Niiiice.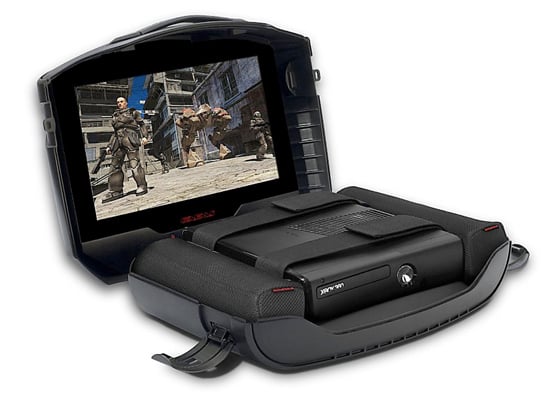 Logitech G930 Bluetooth headphones

While immature profanities from rival Call of Duty: Modern Warfare 3 players are certainly amplified, with a decent set of headwear there's no need to fork out for an expensive surround sound setup - or piss off a spouse as harrowing Skyrim noises overpower their Hollyoaks omnibus.
Logitech's G930 are a slick choice, offering over 40ft of wireless range with a battery life of over nine hours. These cans also pack Dolby Pro Logic II 7.1 virtual surround sound and some handy built-in button controls.
We proposed that these bad boys would be on our Christmas shopping list and while six months have passed since the claim was made, we see little reason to deviate.
Have a look at why we gave them our Editor's Choice award in our Ten... gaming headsets roundup here on Reg Hardware.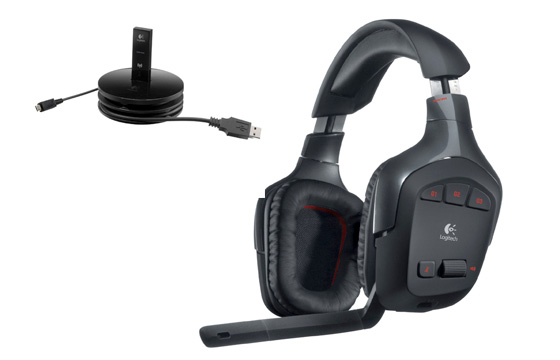 Price
£150
Compatibility
Xbox 360, PS3
More Info
Celluon