Part One... Time-travelling neutrinos, lost Russian space probes, and a nuclear meltdown in Japan proved the worlds of physics, space and nature remain untamed for our brave boffins. In tech, meanwhile, Hewlett-Packard melted down, Steve Jobs died and his company's iPad proved untouchable in leaving PC makers lumbered with millions of dollars of unsold tablets.
Re-live 2011 with The Reg here...
From IPO spring to Wall St Winter
In Silicon Valley, 2011 was the year of the IPO. The pace of tech companies - specifically social networking sites - going public was unmatched since the dot-com days at the beginning of the last decade. The new crop claimed their road to investor returns lay in monetising large audiences of people who want to share online or who want bargains.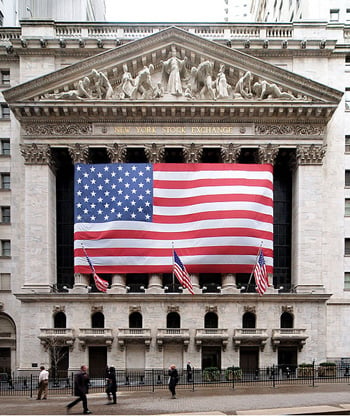 Wall St welcomed social network IPOs, then caught chills
LinkedIn led the way in May followed by Pandora, Groupon and Angie's List while Yelp and Zynga filed for IPOs. Facebook is expected to float next year.
However, what had started amid great promise had developed a distinctly chilly feel by November. Groupon's IPO was the biggest for a web company after Google, raising $700m, but soon after, investors were expressing concerns about possible competition to the daily-deals coupon-monger from Google and Amazon, and the fact Groupon must spent continuously to grow.
Groupon has now been forced to restate its earnings, cutting its 2010 sales number in half to $312.9m. 2011 revenue was also cut in half. Groupon stock has taken a pounding - going $11 below their opening price of $26.
Not helping is Groupon's funny reporting, employing something it has called "adjusted consolidated segment operating income", which the company said it is using because "we don't measure ourselves in conventional ways". Following criticism, Groupon's business heads decided to revise this metric slightly.
Zynga, the social networking games pin-up popular across TechCrunch-types, has also filed for IPO. However, the closer Zynga has drawn to its IPO, the more the lustre that had dazzled so many has started to wear off. Profits have fallen 90 per cent and growth in new users is more or less flat. If social networks need one thing more than new ways to milk money from existing users, it's new people signing up.
Now, Zynga's hard-work culture that was hailed when things were rosy was counting against it. Zynga always was a tough place to work, it's just that Silicon Valley overlooked the fact.
It remains to be seen whether the Valley's taste for IPO, rediscovered in 2011, will endure next year – given the hit on Groupon and Zynga's wobbles. For Wall St's investors to warm again to the Valley's IPO hopefuls in 2012, they will want to see some standard business reporting put in place along with solid projections of attainable growth - not flat numbers.
Facebook v Google: the battle over who owns your data (and it isn't you)
The year marked a watershed for Facebook in its ascendency and rivalry with Google. Facebook was held down on privacy while Facebook and Google deployed the tanks against each other. The prize was simple: to be able claim your data and know more about you, so both companies could profit.
The year saw Mark Zuckerberg and his company became the go-to hangout buddy for US politicians from President Obama to New York City Mayor Mike Bloomberg and Senator Chuck Schumer. Power and popularity attracts politicians, and with 800 million users and a possible IPO value of $100bn, Facebook has the kind of pull politicians feel they can't afford to ignore.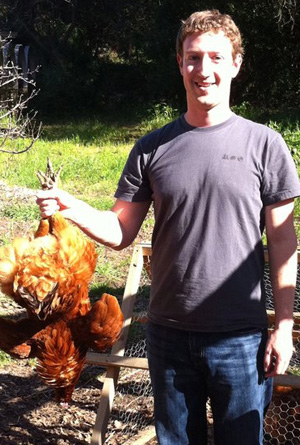 Not a turkey: Zuckerberg's privacy policy finally got serious
The political love accompanied some PR warm-and-fuzzies for the industry and the media. The company generated excitement and positive coverage when it "open-sourced" the specifications and design documents for the custom-built servers and racks used in its new Prineville, Oregon data centre in April. Zuckerberg, meanwhile, was made available for a BBC documentary on the making of Facebook, and a Wired cover article.
Behind this respectability, though, was a large and unresolved problem, a problem that struck at the heart of Facebook's desire to make money out of its 800 million members. The problem was privacy.
Since Beacon in 2007, Facebook has been looking for ways to expose its users' data in exchange for money from advertisers... and it has been pulled up and kicked back each time. In 2011, however, the US government's regulators finally called time on the on-going efforts. Following an investigation by the Federal Trade Commission (FTC), Facebook agreed to a bi-annual privacy review for the next 20 years. The FTC ruled that Facebook was "unfair and deceptive, and violated federal law" on privacy.
Zuckerberg issued a mea culpa on his Facebook blog while also creating two Chief Privacy Officers positions to supervise Facebook policy and products. With a 2012 IPO in the air, and the courtship of media and politicians in motion, Facebook had to be seen to be doing the responsible thing - even if the wording of Zuckerberg's apology indicated he didn't really believe Facebook had done much wrong.
2011 also saw skirmishes between Zuckerberg's company and search giant Google escalate as both tried to monetise their millions of users and ensure growth. Not content to pinch each others' execs – helping drive up Bay-Area wage inflation for tech companies – the pair also sniped at each other and set out their defences around their users' data.
Google launched Google+, a Facebook-like sharing and status-update service the Mountain-View company is tying into its ads network. Before that, Google introduced a knock-off of the Facebook "Like" button with +1. Facebook applications were also barred from using Google's AdSense while Google stopped the ability for Facebook servers to hover up the gold-dust Gmail contacts info.
The field is set for 2012. As a public company, Facebook was always going to be more open to scrutiny over privacy then ever before. Now, it has the added humiliation and inconvenience of an FTC hawk on its shoulder. The regulatory restrictions on Facebook come as the company tries to look for new and even more inventive ways not just to grow, to satisfy potential shareholders, but to also beat Google.