US deploys 1.8 gigapixel helicopter surveillance drones to Afghanistan
Boeing A160T Hummingbird carries upgraded spying eye
The US Army will deploy Boeing A160T Hummingbird surveillance helicopter drones for the first time (officially at least) in Afghanistan by June 2012.
The 35 foot long Hummingbird can operate at a ceiling of 30,000 feet, has 2,250 miles of range and can fly at a maximum of 165mph, with Boeing claiming an endurance record in its class with an 18.7 hour flight time. The drones will be deployed carrying the Autonomous Real-Time Ground Ubiquitous Surveillance (ARGUS) 1.8 gigapixel imaging system developed by DARPA, which allows multiple video streams to be routed back to operators on the ground.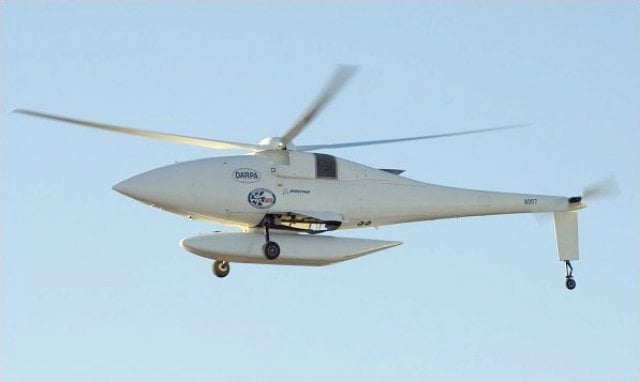 Let's hope this one stays up
"The ARGUS sensor suite has never been flown on this platform before so we have to make sure that the integration is complete," said Lt. Col. Matthew Munster, product manager of UAS Modernization with the Army in a statement. "We are finishing that up now and adding some different types of antennas."
Boeing's Hummingbird has been in testing with military units for some time now, both as a surveillance drone and a remote resupply unit. In the latter case it lost out in testing to the ATUAS K-MAX, which could outlift Boeing's drone by 3,000lb to 2,500lb, but the design of the rotor system makes it more suited to surveillance work.
The Hummingbird is one of the first drones to use variable speed rotors rather than one fixed speed, allowing it to slow rotors during fast cruising and crank up the RPM of its four blades when hovering. This not only brings fuel savings and better adaptability for pilots, but can also be used to keep noise output to a bare minimum.
The Hummingbird has been tested (and crashed occasionally) using jungle-penetrating FORESTER radar, but the US is a bit short of enemies hiding in jungles for now, so the ARGUS suite will be carried instead. The unit, not to be confused with the German blimp of the same name, can will scan almost 25 square miles at a time and allow 65 different feeds to be displayed. It is currently being fitted and will be undergoing flight testing at the Yuma Proving Grounds, Arizona early next year.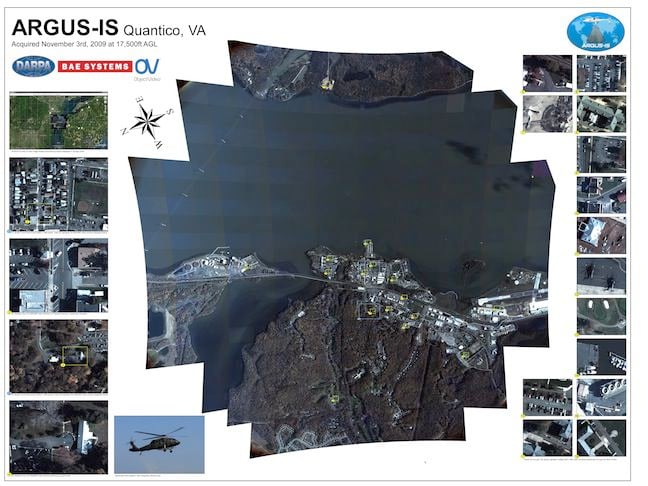 Beware the all-seeing eye of ARGUS
Initially only three drones will be deployed for a year, allowing the Army to run a full combat test of the system in the tricky high-altitude Afghan flight zones. With the ability to hover at 20,000 feet, the drones should be quite handy, unless the Iranians really are capable of bringing them down occasionally. ®