Dixons Logik LE423ED11 42in passive 3D TV
Specs 'n' plugs 'n' rock 'n' roll
Passive viewing
A button on the remote allows you to manually cycle through display options, which eventually took the guided the TV to the correct setting.

 The panel itself is Passive 3D rather than Full HD Active Shutter, and so can be used with low cost polarising spectacles.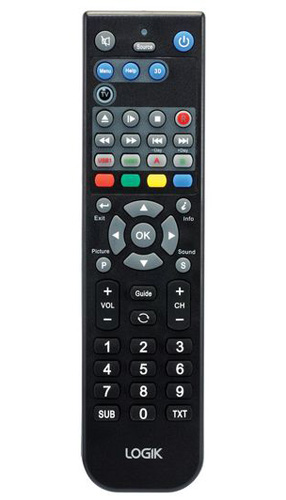 No-nonsense remote
No fewer than 10 pairs are included in the box. What a shame then to report then that the stereoscopy on this set is horrible. There's no sense of depth, the parallax layers are out of whack and left and right images never actually knit together correctly; the result is horribly fuzzy with or without glasses.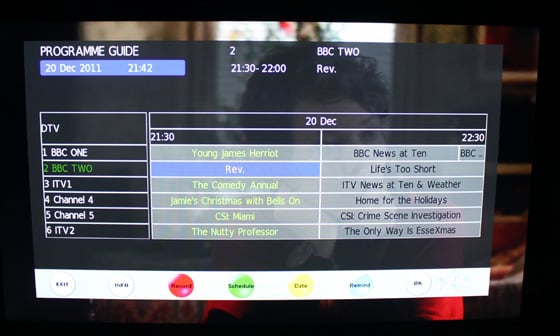 EPG
This 3D-isaster is the same with side-by-side content (AVCHD, Sky 3D). Fearing the problem may in some way lie with the supplied eyeware, I tried some posh LG glasses but had exactly the same result.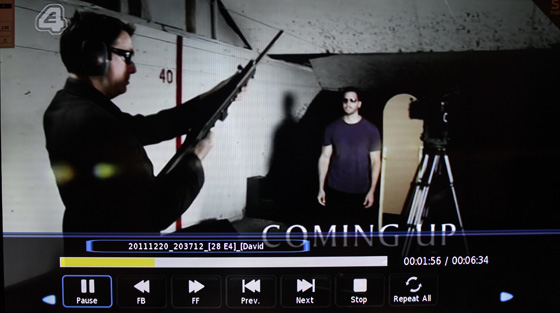 USB media DVR player
While screen doesn't do network streaming, but there is an attached USB media reader. This succeeded in playing AVI and MKV files (although not with a 100 per cent hit rate), as well as MOVs. Music support covers MP3 albeit without album art. The set can also timeshift to an external USB drive. Interestingly, recordings are not locked to the screen. The TV creates a 'My PVR' folder on the attached drive, saving programmes into it as .m2ts files.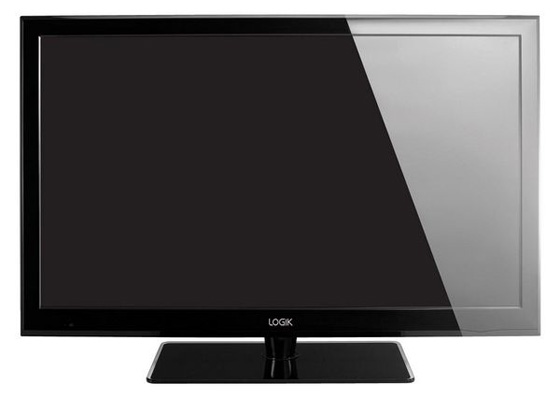 Sounds good, with respectable 2D but woeful 3D
As far as sound reproduction goes, the TV gives a good account of itself. SRS TruSurround HD processing is on-board to widen and deepen the soundfield, and helps make dialogue sound just a little bit sharper.
Verdict
The appeal LE423ED11 hangs on its frugal 3D, and in this regard it's not particularly successful. Factor in the bog-standard Freeview tuner and the lack of network smarts and there's precious little reason left to invest in this offering. There are better branded options for only moderately more cash widely available. That said, if you're in desperate need of a 3D Blu-ray player too, oddly enough, Dixons is offering the set at the same price with a Philips 3000 series model thrown in, if you know where to look. ®
More TV Reviews

Toshiba
Regza
32UL863
Samsung
PS64D8000
Ten monster TVs
LG
42 LW650T
Sony
Bravia
KDL-55HX923

Dixons Logik LE423ED11 42in passive 3D TV
High street brand 42in passive 3D TV.