This article is more than 1 year old
Sony NEX-C3 compact system camera
Mirrorless marvel
Menu reservations
It's a heavily menu driven shooter for sure and there's no full-time mode dial either. A bigger issue for manual shooters is that the finger dial on the back has to operate both shutter speed and aperture size – you switch between the two by pushing downwards on the wheel itself.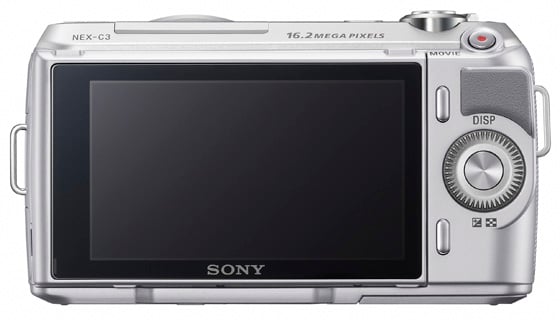 A lack of dedicated controls ramps up the fiddle factor on this model
Flicking through the available range is a bit tedious – the clickwheel is both very small (about the size of a penny) and quite stiff. Since each of the compass points on the wheel is also a button, it's easy to accidentally call a menu by pressing too hard.
On the plus side, the left and right sides of the wheel have no preset function, so you can set them in the menu system depending on which camera functions you use most frequently. Videographers will appreciate the full-time Movie record button on the right shoulder – you don't need to flick to another shooting mode to grab a quick bit of footage.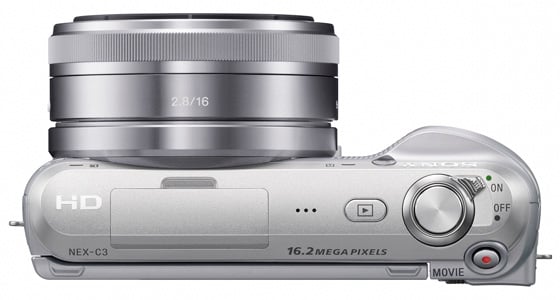 The built-in accessory port under the top flap takes the supplied flashgun and supports viewfinders
The 3in screen is excellent. Most importantly, its 920k-pixel resolution means it's extremely sharp, and the lack of body controls is explained by its size. Although the non-standard aspect ratio means the image preview doesn't fill the whole display.
Perfectionists will appreciate the ability to have a live, on-screen histogram, and the image preview changes depending how you've got the shutter, aperture and ISO set up, which makes this a decent camera for learning the photographic ropes. A final word in favour of the screen is that it tilts almost perpendicular to the body as you look down at it, or to nearly 45° if you hold it above your head.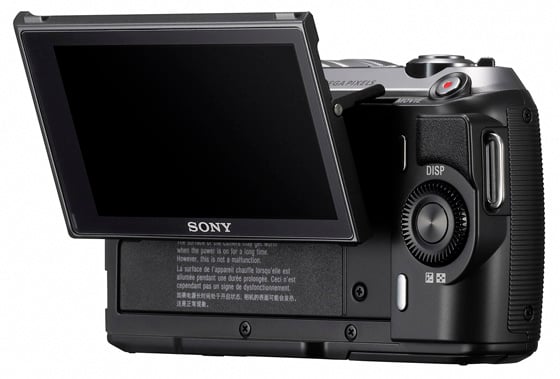 A tilting screen will always come in handy
So far so good, then, and the next bit of good news is that image quality is superb. It might be just a shade short of a budget DSLR such as the Nikon D3100, but there's still very little to complain about. ISO tests reveal just how good the NEX-C3 really is: images are impeccable up to ISO 2500, and even at ISO 3200 there's still plenty of sharpness.