Probe puts moons in pole position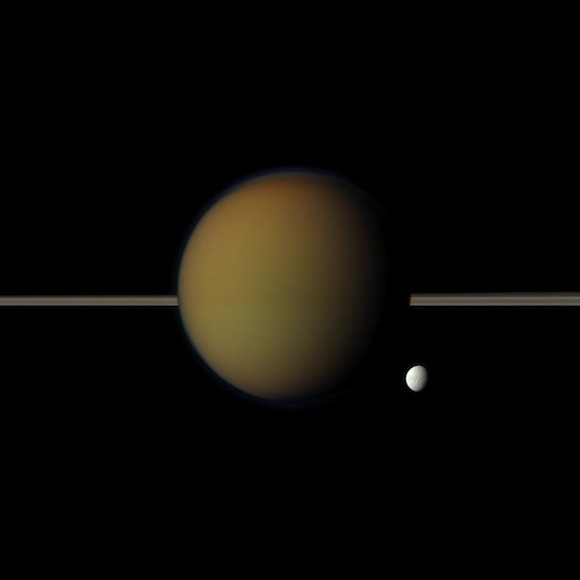 Floating through space and gleaming bright white thanks to its icy surface, Tethys stands away from - technically behind - the more colourful Titan. Saturn's rings lie between the two. Ithaca Chasma, a long ridge of cliffs on Tethys, can be faintly seen running along its surface.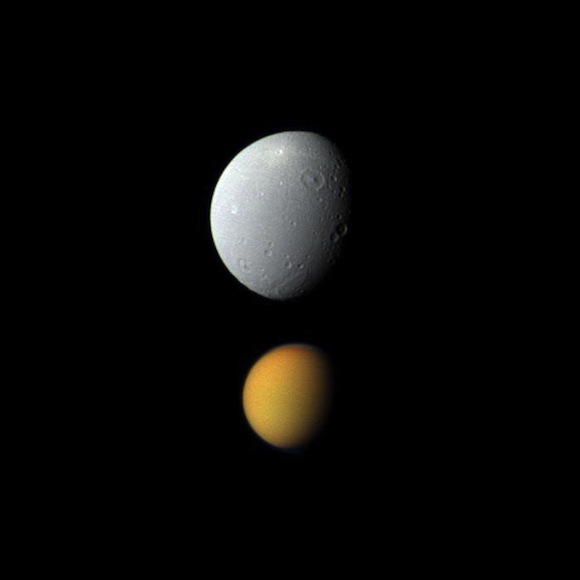 They say the camera never lies - but in this case it plays tricks. Dione appears much larger than its bigger brother Titan in this shot. Titan is much farther from the spacecraft than Dione: 684,000 miles from Titan but just 85,000 miles from Dione. A mere walk across the street, in space terms.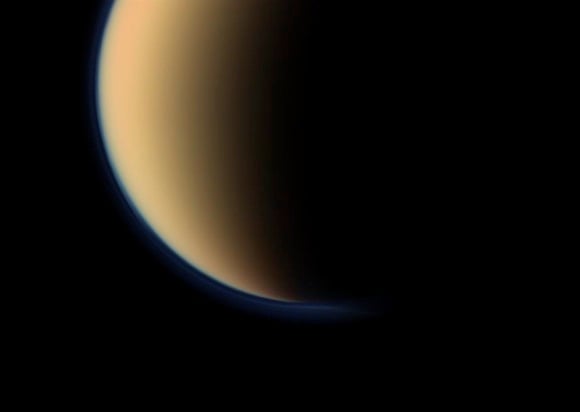 Here we're staring at a wide-angle pic pointed towards the south polar region of Titan, which shows a dip within the moon's orange and blue haze layers. If you look closely, the moon's high-altitude haze layer appears to be blue whereas it's usually orange - the blue haze likely consists of smaller particles than the orange haze. Scientists think this depression of colour is a sign the north polar vortex will flip from north to south.
There's more information on the Cassini-Huygens mission - a joint effort by NASA, the European Space Agency and the Italian Space Agency - and the images taken in May right here. ®