This article is more than 1 year old
HTC Sensation XL
Beats drums up another Android
Review Following on the Sensation XE, HTC's other Beats Audio-enabled handset is certainly bigger, but it comes out looking the weaker of the two in almost every criteria except size.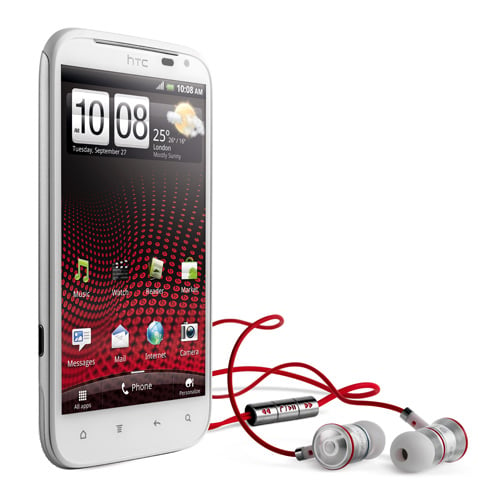 Beat dis: HTC's Sensation XL Android smartphone
With a 4.7in display, the Sensation XL is the last stop before Samsung's mammoth 5.3in Galaxy Note which sits just outside the city limits of tablet-ville. The display has a resolution of 800 x 480 pixels, which isn't bad, but it's the kind of spec that's already proved itself more impressive on smaller screens.
Indeed, the XE's 4.3in screen has a superior resolution of 960 x 540 pixels, giving it a significantly sharper look and even that's outdone by the high-end eye massagers of the Galaxy Note or the iPhone 4S. Even so, the sheer size of the XL's screen gives it an immersive effect, and movies, some of them perhaps downloaded from HTC's Watch service, still manage to look pretty impressive.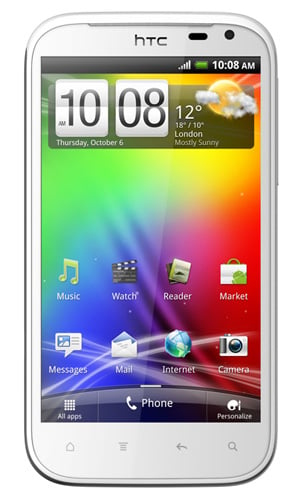 Single core CPU, but still fairly snappy
The single core 1.5GHz processor is a step down from the XE's dual core version, and responded accordingly in our benchmark test, delivering an AnTuTu score of 3784 (behind the XE's 4241). It's certainly no slouch though, and showed little sign of lag when changing between apps.

Slim and stylish
The Sensation XL runs Android 2.3.5, Gingerbread, so just one behind the very latest, and on top of it is the rather gorgeous 3.5 version of HTC Sense, with its swishy 3D-style graphics and genuinely useful widgets.