Fujifilm clicked off 2012 with the release of 17 fresh FinePix digital cameras, which'll be on show at CES next week.
Here's a look at some of what's on offer.
The 16Mp Fujifilm FinePix HS30EXR steps things up a notch from last year's model with a new EXR CMOS sensor, an improved electronic viewfinder and faster shoot times. There's also a longer lasting battery and an improved 3in LCD display.
Other features include a 30x optical zoom with a 35mm equivalent of 24-720mm and 1080p video capabilities.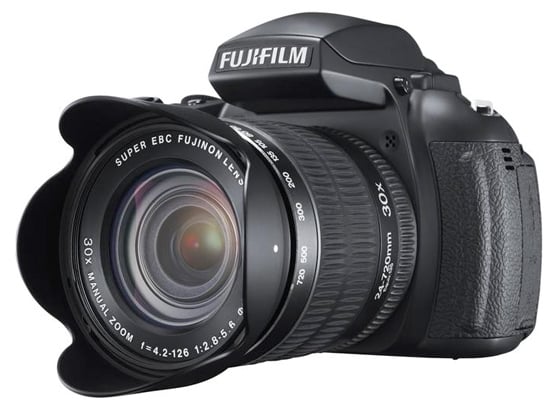 Next up is the Fujifilm FinePix F770EXR, apparently the world's smallest snapper to pack a 20x optical zoom with a 35mm equivalent of 25-500mm. The 16Mp camera also rocks up with a 3in LCD display and handles 1080p video.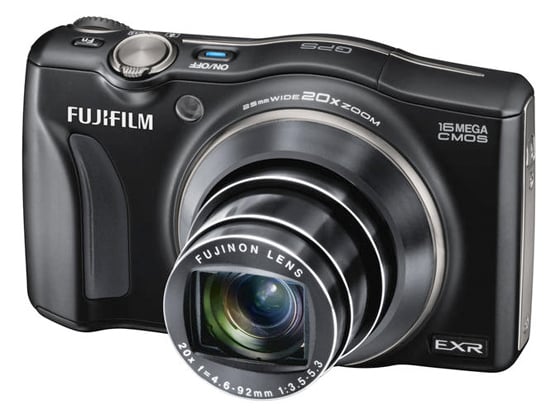 For the "style conscious" photographer, there's the 14Mp Fujifilm FinePix Z110, a compact cam with 5x optical zoom and a 2.7in LCD display. The Z110 comes in six colours and boasts a frame assist mirror lens, curved to show the full scene.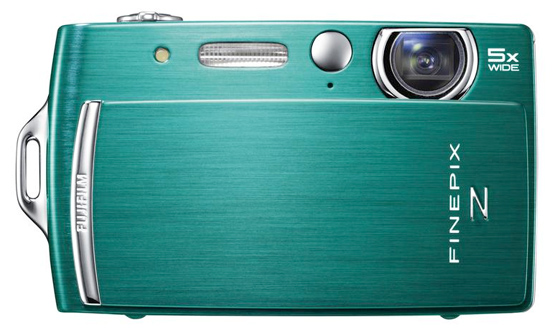 Then, perhaps for the clumsy adventurer, comes the Fujifilm FinePix XP50, a rugged all-weather compact with a rubber coating and metal grip. This 14Mp snapper boasts GPS functionality and a 5x optical zoom, a 35mm equivalent of 28-140mm. The company says this is the toughest FinePix yet, surviving various elements including water to depths of 10m, shocks to 2m, and cold weather down to -10°C.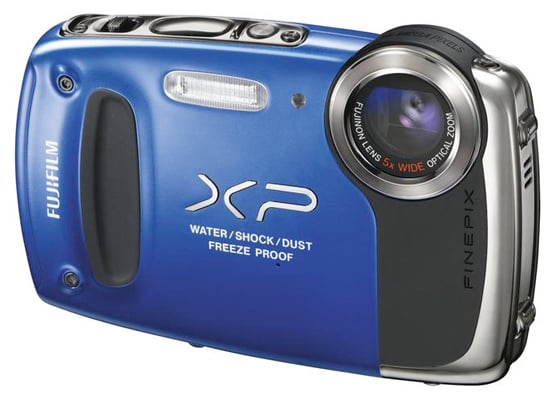 Last, but certainly not least, is the Fujifilm FinePix SL300, a bridge camera with a 1/2.3in 14Mp CCD sensor and an ISO range of 100-6400. The SL300 rocks up with a 3in LCD display, a TTL Hot Shoe Flash and 720p video capabilities.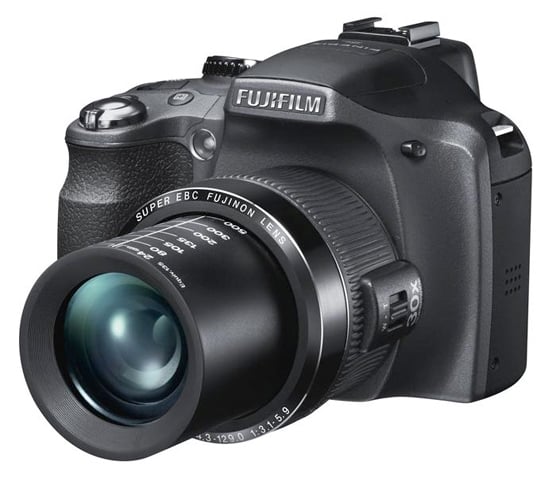 All models go on sale in March. Prices have yet to be confirmed. ®