Today's smartphones look the part, but behind the pretty face there's very little in the way of intelligence. However, in 2012 that might start to change as smartphones start to get really smart...
We call our handsets "smartphones" because they can do lots of things, but they only do these things when we ask them to – they're no cleverer than mechanical machines. Until now the focus has been on making it easier for us to make requests, by swiping our fingers or speaking in an American accent, but the next lot of devices should be a little more proactive – for better or for worse.
No matter how easy it is to control them, our relationship with our phones is still based on command and responses. Google's search engine is smart: ask it to find "rain in London" and it points you to the weather forecast, but beyond appointment reminders, and perhaps weekday wake-up calls, smartphones are decidedly dumb.
Nokia tried to imbue its handsets with some intelligence, initially giving a Special Award to MoBots and then developing the similarly functional Nokia Bots. MoBots was very basic, responding with preprogrammed actions to a specific stimulus such as being in a particular location at a particular time.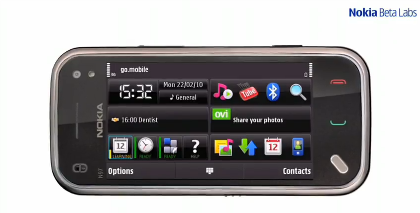 Nokia Bots tracks your alarms...
Nokia Bots went a little further by suggesting (based on previous behaviour) what time you might like to wake up in the morning, recommending that you charge your phone before you sleep, or changing the handset profile while you're in a meeting.
Bots are clever, and they can mimic intelligence well if properly configured, but sadly Nokia Bots has been languishing in Beta for almost two years and shows no signs of appearing in the wild any time soon.
Which leaves Motorola as the unlikely leader in the quest for a smarter smartphone.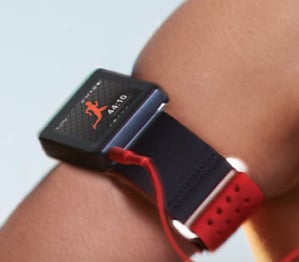 MotoACTV keeps an eye on what gets your blood pumping...
In amongst all the stuff about its wristwatch/iPod Nano competitor the MotoACTV was the little nugget that this device is able to establish which music tracks get one most pumped (based on heart rate and movement), and then start playing those tracks to provide that last minute boost at the end of the workout.
That's decision-making proper: monitoring the user's behaviour and then reacting to better integrate with their lifestyle, even if that is the lifestyle of a fitness-obsessed early-adopter who likes Android (surely a niche within a niche).