A few days ago, this author noticed some oddities in Google Maps: it seemed to be unable to route relatively short distances on major highways.
At the time, I didn't think too much of it: I posted a short Tweet (below) and left it at that. However, it now turns out that the vaunted map platform is giving all kinds of strange results to users.

Here is the route referred to in the Tweet, which turns a 20-minute trip into an epic of nearly two hours.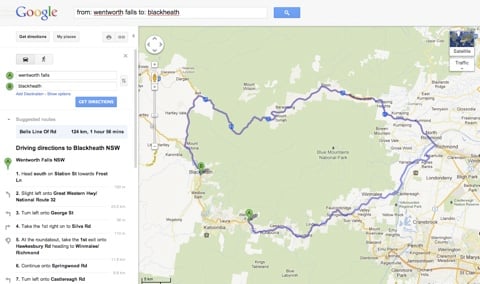 How Google Maps thinks you should drive from Wentworth Falls to Blackheath.
As ABC News now notes, a similar problem is now happening on the Pacific Highway in New South Wales: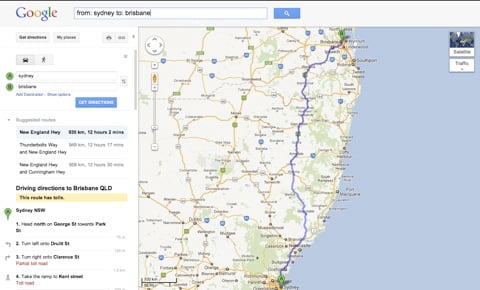 A diversion through Gloucester and Walcha is not the best choice
While experience tells The Register that the New England Highway is a perfectly reasonable way to get from Sydney to Brisbane, diverting via Gloucester and Walcha is not just mystifying – for an ordinary Sydney driver on holiday, it would be downright dangerous.
As the ABC notes, the problem is (naturally anough) affecting other services that embed Google Maps, such as the New South Wales Roads and Traffic Authority's Live Traffic Website.
Google has told the ABC that the problem is being "dealt with". ®