And here's a new memory card format, courtesy of Sony. Just what the world needs, no?
It's the XQD card, and it comes in 16GB and 32GB capacities. Sony is also offering USB 3.0 and ExpressCard adaptors.
The format is aimed at high-end DSLRs, which will have to build the tech in if their manufacturers want to support it. One that already does - or will do shortly - is the Nikon D4.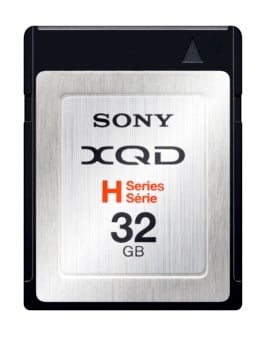 Sony claimed the XQD format can deliver data transfer rates of up to "1Gbps (125MB/s) write and read" through the PCIe interface.
That enables "stable continuous shooting of RAW images", Sony said, with an XQD memory card writing "approximately 100 frames in RAW format in continuous shooting mode".

Source: Sony
XQD's write speed is 1.4 times that of a Compact Flash A card, Sony said.
SDXC cards' write speeds peak at 90MB/s, though version 4.0 of the SD spec calls for speeds to read 312MB/s.
The 16GB XQD costs $130 (£84) and the 32GB card is priced at $230 (£148). ®