An analysis of US television coverage has found a deafening silence among members of the pejoratively tagged "mainstream media" when it comes to coverage of SOPA, the online intellectual property legislation now under consideration in Congress.
An analysis of the Lexis-Nexis database since 1 October 2011, carried out by the monitoring group Media Matters, found that MSNBC, Fox News, ABC, CBS, and NBC have not carried a single story on the Stop Online Piracy Act (SOPA) currently under debate. CNN did cover the issue – but only once. None of the media networks contacted by The Register had any comment on the report at the time of publication.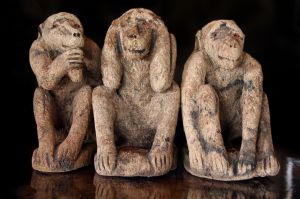 Nothing to see here, move along
Media Matters points out that most TV network owners have declared themselves supporters of the SOPA legislation. Comcast/NBCUniversal (owners of MSNBC and NBC News), Viacom (CBS), News Corporation (Fox News), and Time Warner (CNN) have all signed up to support the SOPA legislation, as has the Walt Disney Corporation, which owns ABC.
"I don't think there's been a top-down edict on this, but the data is interesting," Eric Boehlert, senior fellow at Media Matters, told The Register. "People are smart when it comes to their careers, and may feel that raising the story isn't a good way to get along with their parent companies."
SOPA would, among other things, allow media owners to issue blocking notices on web sites alleged to be carrying pirated content, without the need for a court hearing of evidential proof. Experts have warned that the law as it stands could cripple DNSSEC security upgrades, drive people away from the central DNS system, and may also be unconstitutional.
In contrast with media silence, it's clear that SOPA is causing major concern in the technology community. Domain-name registrar and web-hosting provider GoDaddy, for example, was forced to back down from its support of SOPA after a successful boycott was organized to protest its position on the law. ®