Boffins hack evolution, create SUPERSOLDIER ANTS
Genetic prestidigitation could engineer new species
---
Researchers in Canada have created a new type of supersoldier ant by activating genetic material from long-dead forms of life.
The team, led by professor Ehab Abouheif of the Department of Biology at McGill University in Montreal, Canada, were studying ants from the genus pheidole. There are nearly 1,200 diferent species within the genus and eight produce so-called "supersoldier" ants – which sport outsized jaws that are used to protect their colony.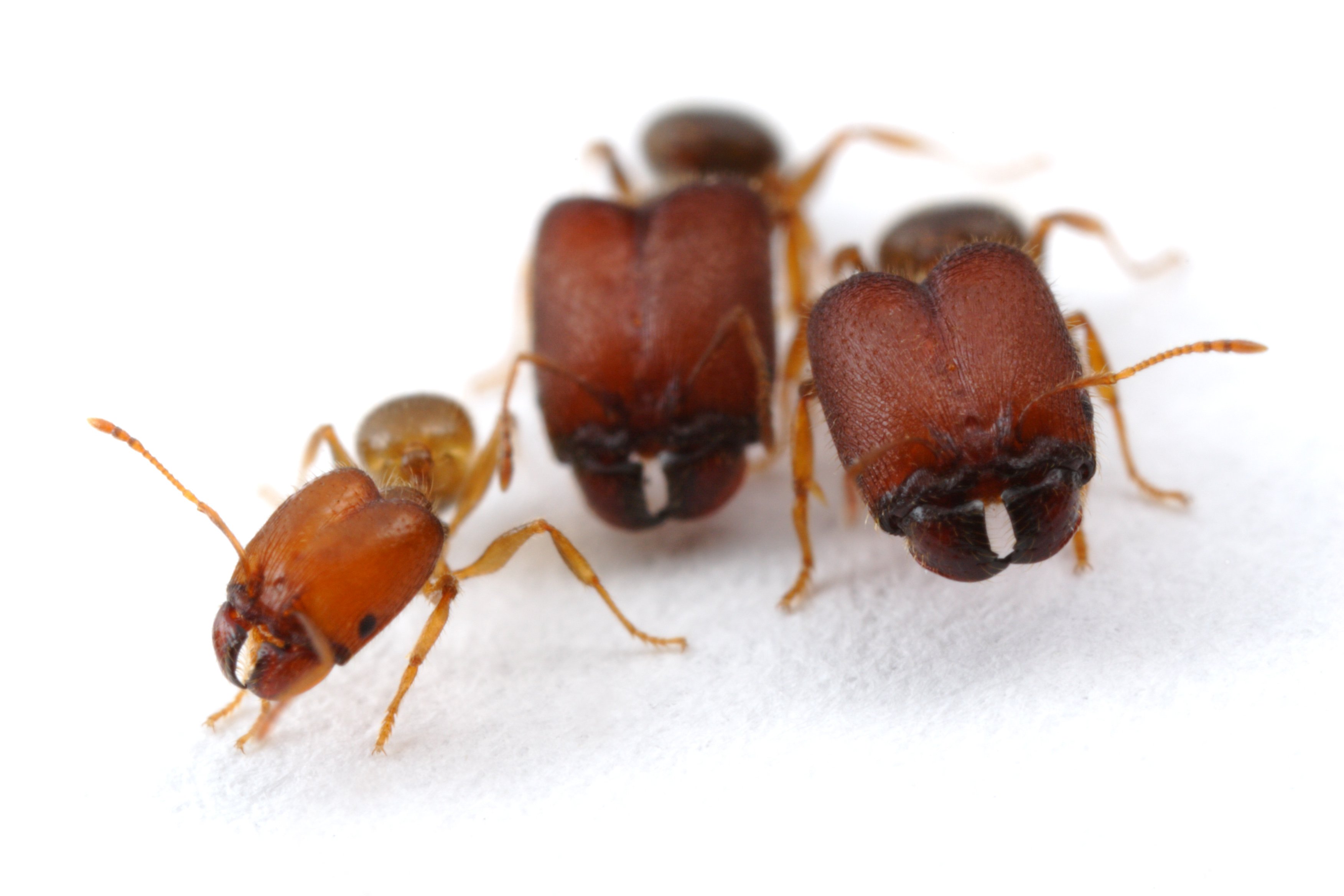 Go ahead ant, make my day (source: Alex Wild/alexanderwild.com)
Ants can grow from larvae into many different bodily types, including soldiers, workers, or queens, depending on how they are fed and raised within the colony. The team analyzed the genetic structure of the supersoldiers and found the mechanism for their growth, a juvenile hormone.
When the team applied the hormone to larvae from these species, they found it easy to create the super soldiers. The surprise came when they tried a similar technique with species that don't normally produce such heavy soldiers. They found that they could still create supersoldiers in these species, by activating genotypes from a common ancestor of the pheidole genus.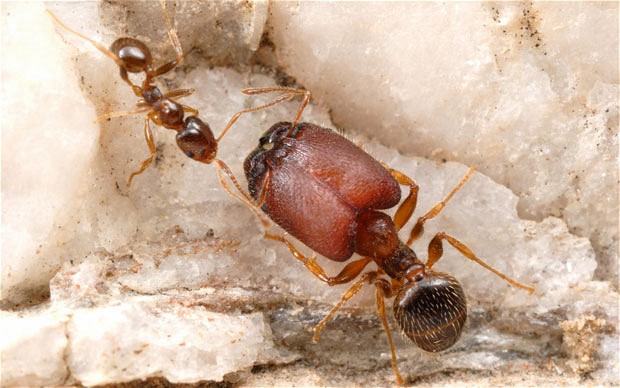 I, for one, welcome our new insect overlords (source: Alex Wild/alexanderwild.com)
"You have this high-end development potential that is dormant," professor Abouheif told The Register. "These ancestral traits, known since time of Darwin, occur all over the natural world. They can remain locked in place for million of years, but when prodded by the environment they can be released and natural section can take them forward."
American biologist William Morton Wheeler postulated that environment could stimulate the production of these genetic throwbacks, but this latest work opens up a new route into advanced genetic manipulation of organisms. Professor Abouheif suggested that whole new ranges of plants and animals could be engineered by using the technique to activate dormant physical traits.
For example, the aurochs – the massive ancestor to modern cattle that was hunted to extinction by the 1600s – may be recreatable by examining a cow's genome and finding a way to activate the processes that would cause the much larger and more aggressive aurochs to develop.
In the plant world too, crops could be subjected to environmental and chemical stressing to see if the dormant genotypes could be activated. This could usher in new crops that can better deal with current conditions – not to mention changing conditions as climate change wreaks its havoc. ®