Elgato readies Thunderbolt-fed external SSD
Fast, but expensive
---
CES 2012

Best known for its TV tuners, Germany's Elgato is moving into the storage biz. Announced at the Consumer Electronics Shows (CES) today: a Thunderbolt-connected SSD.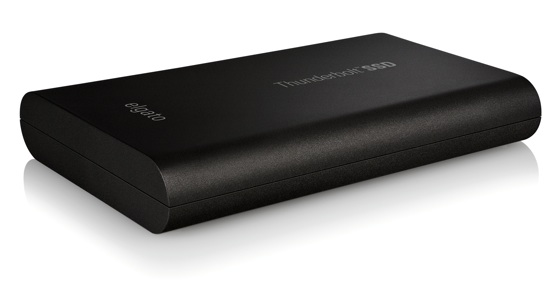 The solid-state drive is packed into a stylish casing that's the same size as your average portable hard drive. But instead of a USB 2.0 micro or mini port round the back, there's a Thunderbolt port.
That makes it readily available for use with modern Macs - and the coming range of Windows machine equipped with the Intel-developed high-speed connectivity tech, such as the upcoming Acer Aspire S5 Ultrabook.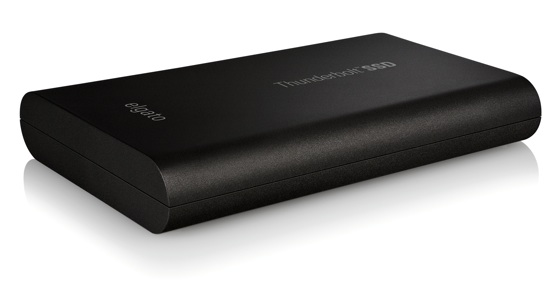 Running the drive on a 2.2GHz Core i7-based 15in MacBook Pro running QuickBench 4, Elgato said it clocked up read speeds of 270MB/s for the SSD, compared to 80MB/s for a Firewire 800 drive and 35MB/s for a USB 2.0 unit.
Alas, though, thanks to the price of Flash chippery, the Elgato drive will set you back a pretty penny: £350 for the 120GB drive, or £570 for the 240GB version. You get a three-year warranty with that.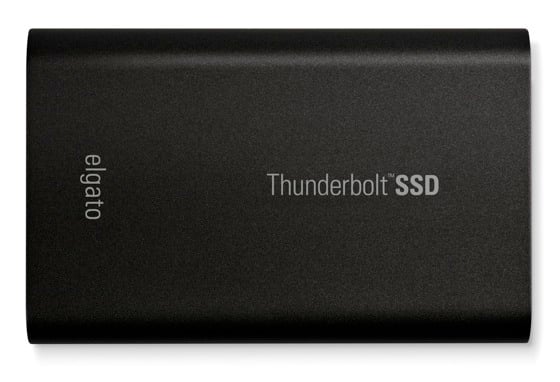 The Elgato Thunderbolt SSD goes on sale in February. ®