Archos G9 101 8GB Android tablet
The cheapest 10in Honeycomb fondleslab?
---
Review

Over the years, Archos has pitched much of its kit at the impecunious rather than the technically demanding. However, some of its Android devices like the 43 media player have appealed to both camps. Now it's trying to repeat the trick with the G9 series of Android 3.2 Honeycomb tablets.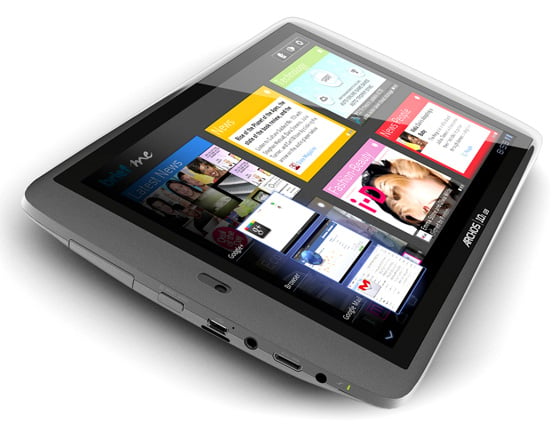 Archos G9 Android tablet
For the G9's £250 asking price you are not going to get something that looks or feels like a £400 Samsung Galaxy Tab 10.1. The body is made entirely from grey plastic and the shut lines are rather obvious to the eye. That said there's little in the way of body flex and the hard plastic screen feels glass-like enough to the touch.
Despite all the plastic, the G9 is still no featherweight. At 649g it's lighter than the original Motorola Xoom and Asus Transformer but heaver than the likes of the Sony Tablet S let alone the Galaxy. The 12.6mm thickness is par for the course but nothing more.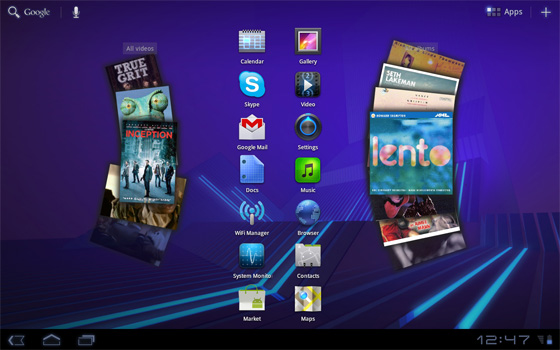 Media widgets
Materials aside, the design does suffer from a couple of flaws. Firstly, the micro SD slot is too shallow and enough of the card stands proud to be easily nudged so it springs out. On the opposite side, the volume rocker is too exposed and located too low down – just where your hand rests when holding the G9 – making it all too easy to inadvertently change the sound level.
The 10.1in 1280 x 800 LCD screen needs few excuses made for it. It's crisp, bright, suffers no backlight bleed and its effective viewing angles are wide. If you really give the chassis a twist you will get a groovy light show as the panel flexes, but you have to be deliberately brutal.
A stand out selling point?
The support leg at the back is, again, plastic and not the most robust thing I've seen. Still, it does the job and is much better than nothing, and when it comes to prop stands, nothing is precisely what you get with every other tablet on the market.