CES 2012

While Microsoft's CES 2012 keynote may have had audiences fighting back the yawns, one piece of juicy Kinect news was revealed: the motion-sensor bar is finally coming to Windows in February.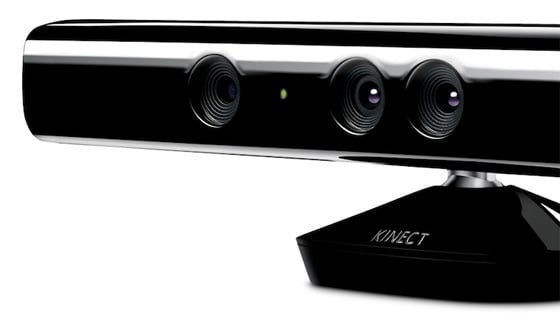 From next month, PC owners will be able to control their computers with gestures and interact with their machines like never before. Kinect does appear rather convenient for the Metro tile-based platform and as Microsoft heads that way with Windows 8 and touchscreen laptops become more prevalent, the age of reliance on the standard computer mouse may finally be coming to an end.
Kinect for Windows launches on 1 February. An full-release, version 1.0 software development kit will be made available free of charge, and developers will not be required to pay any licence fees for software or updates, Microsoft said.
Enthusiasts who have already been using the beta SDK with the Xbox Kinect hardware will still be able to develop for a limited period using the version 1.0 SDK.
Non-commercial deployments that were previously permitted with the beta software will no longer be allowed. Instead, if you want to create Windows Kinect apps, even freeware ones, you'll need to develop them with Windows-specific Kinnect hardware, coming on 1 February soon.
Or they can carry on developing with the beta 2 SDK, which they'll be allowed to do until 16 June 2016.
While prices have yet to be officially revealed, eye-popping amounts of $250 (£162) have been suggested - rather more than the Xbox hardware, which retails for around £100. ®