Review

Choosing an HP notebook isn't an easy task, not because they are hard to find - far from it - it's just the bewildering choice of notebooks you can find in a range. Take the recently refreshed Pavilion dv6-6b series, for example. There are currently a staggering 16 different options in this family alone.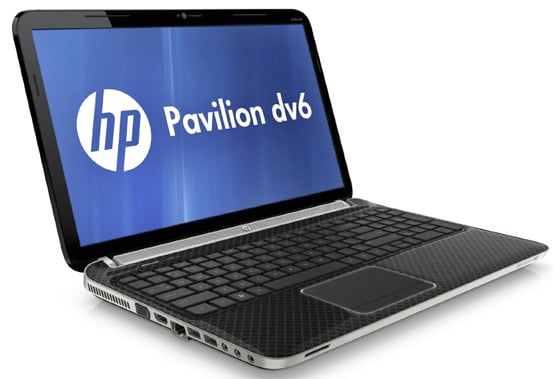 Quad-core CPU and dual GPU: HP's dv6 AMD A6 version
There are choices to be made between a metal or plastic finish too, as the specs differ between the two. All of which is a bit of a long winded explanation of why you'll see the full product name in this review; just calling it a dv6 or dv6-6b is just too vague.
The precise model I'm looking at here is the dv6-6b06sa powered by an AMD Quad-Core A6-3410MX (1.6GHz) which together with 4GB of DDR3 gives the dv6-6b06sa a fairly good balance of power and battery life. If you need to upgrade the memory then the motherboard supports up to 8GB.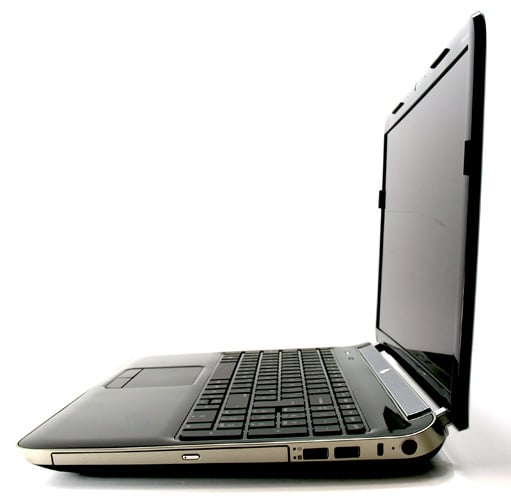 DVD-writer, but no Blu-ray
Part of AMD's Llano range – the company's alternative to Intel's Sandy Bridge Core i CPUs – the A6-3410MX is a Quad core processor clocked at 1.6GHz, which thanks to AMD's TurboCore technology can be dynamically overclocked to 2.3GHz. Pitched at the mid-range mainstream notebook it comes face to face with Intel's Dual cored i5-2430M (2.3GHz, 2.9GHz with Turbo Boost). HP offer both makes of CPU in the dv6-6b lineup and an i5 2430M powered dv6 with roughly the same spec (smaller hard drive) as the dv6-6b06sa is around twenty quid cheaper.
If you were after the flavour-of-the-month Beats Audio, only the metal finished HP dv6 units feature this kit. The plastic finish review model relies on standard Altec Lansing speakers instead and they don't perform too badly either. At least the audio doesn't sound like a bee in a can – although they are a little light in the bass region, which is par for the course for most laptops.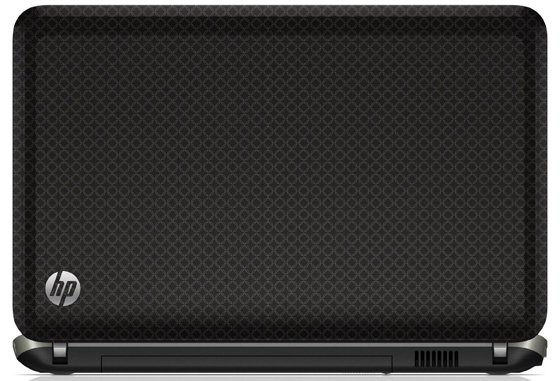 The plastic finish is stylish and defines this dv6 as the model minus the Beats Audio
As an entertainment notebook, ideally, there should be enough storage space for all your downloaded or streamed media, and HP haven't slacked in this department as the dv6-6b06sa comes with a 1TB (5400rpm) drive.