CES 2012

This October marks 50 years since the first James Bond film appeared to wow cinemagoers worldwide. To celebrate, MGM and 20th Century Fox have teamed up to release all 22 films that have borne the 007 marque in one Blu-ray box set.
Bond 50 not only packs in every Bond film to date from 1962's Dr. No to 2008's Quantum of Solace, but also includes more than 130 hours of bonus features, some of which will be new to even the most avid of 007 enthusiasts.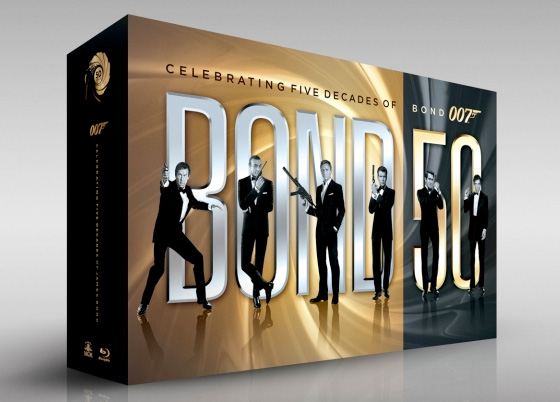 The Man with the golden gun anniversary
Announced at CES, the collection marks the first time that nine of the current roster has been released in the Blu-ray format. Check out the official Bond site for further info.
James Bond - Complete 22 Film Collection is up for pre-order on Amazon priced at £90. This spy-definition set will be available from 1 October 2012. ®