Pure Highway 300Di in-car digital radio kit
Beep-beep, yeah!
---
Highway star
A feature that's been missing from many DAB products lately reappears here: the facility to rewind or pause and resume live broadcasts. This is especially useful if you need to stop for a few minutes – at a garage for instance – and not miss anything. The Highway also works for about an hour without the engine running, in what Pure calls 'picnic mode'.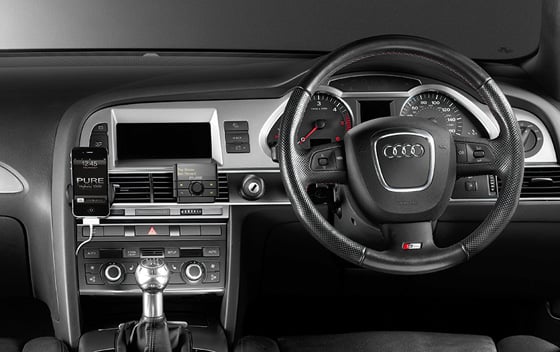 Sittin' with the dock in the bay...
Its other main asset is the USB connector. You can dock, charge and control iPhones, iPads or recent iPods. Alternatively, attach a USB stick or any media player that mounts as a mass storage device and the Highway picks up MP3, AAC or WMA files along with metadata for sorting into albums and artists. For any player or device that can't connect via USB, the interface unit also has a 3.5mm analogue line in.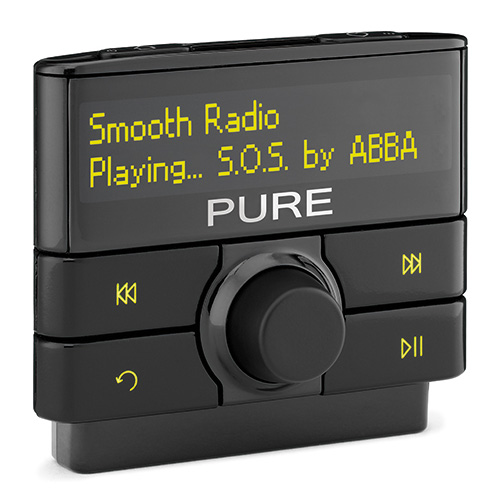 DAB handed: detachable for safekeeping
Verdict
The Highway 300Di is one of those well designed products that simply works without a fuss. It brought the basic car radio in my family's little old Nissan up to spec and added handy USB options that were lacking before. Without getting mired in the political or audiophile arguments surrounding DAB, the plain fact is that the 300Di provides a decent way of adding stations for in-car listening that aren't on FM – whether your taste is for Radio 4 Extra, 6Music, Planet Rock or a host of others. ®
More AV Gear Reviews

Sony
HMZ-T1
3D headset
HD JuiceBox
HDMI
Powerline kit
Ten...
mini hi-fi
systems
Marmitek
Gigaview GV820
wireless HDMI sender
Sony
BDP-SX1 portable
Blu-ray player

Pure Highway 300Di in-car digital radio kit
In-car DAB radio adapter with USB playback for MP3/AAC/WMA and iPod/iPad/iPhone.