This article is more than 1 year old
Philips Cinema 21:9 Gold 50in ultra widescreen TV
The film buffs' telly gets cheaper... and smaller
Colour television
Having said that, this is not the best Ambilight effect. The lights are on the left and right edges of the screen only, not across the top as well. It's good, but misses the magic of three-sided Ambilight. Still, at least it's clever enough to make allowances for content that doesn't span the entire width of the display, which would result in no light at all coming from the black edges of the TV.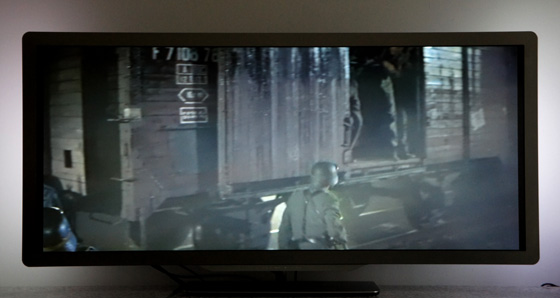 Full screen
Instead, it matches the onscreen colours for the edge of what's being displayed – wherever that appears on the TV. But that brings us to the key feature on the 21:9 series: you should only buy it if you're going to watch a lot of films. Because most TV broadcasts are 16:9 format, which means there are big black bars at the left and right edges of the screen.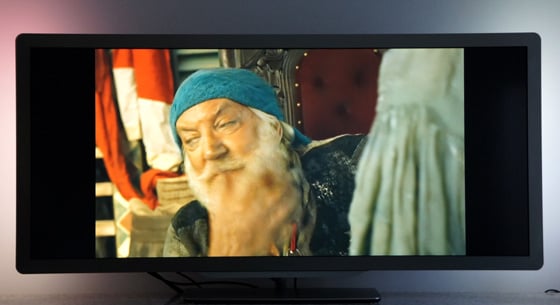 Bordered viewing
To be honest, it doesn't look good, though after a while you notice it less. It's also smart enough to know that if you're watching a movie that's broadcast with black bars at top and bottom, that it's safe to zoom in to fill the screen. This reduces the resolution, of course, but the trade-off is worth it. When this screen is filled, it looks magnificent, with the impressive scale and shape almost making you feel you're at the cinema. Without people talking.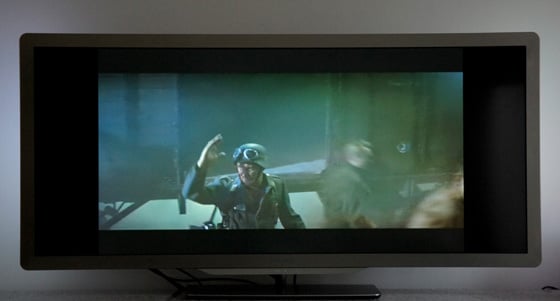 Widescreen letterboxed
Picture quality throughout is strong, as you'd expect from Philips. It tends a little to the grittily realistic, which can make a movie look like cinema verite, but with some adjustments it can deliver a strikingly good image.
This is a smart TV and Philips has embraced the concept of extra functionality, though it's not as advanced as some companies, notably Samsung whose CES 2012 announcements put it in the smart TV vanguard. Still, the ease of use of NetTV, as the company calls it, is valuable. Key to the features are iPlayer, YouTube and Facebook. We can expect every TV maker to ramp up smart capabilities over the next year or two.