Compellent co-founder and CEO Phil Soran has announced he is retiring on 1 March, the integration of Compellent into Dell having been more or less completed.
The announcement was made at Dell's Storage Forum in London today. Soran stayed on for a year after the acquisition by Dell to bed the acquisition down, and he feels things are now in good shape. Co-founders Larry Aszmann and John Guider left quite quickly after the acquisition.
The influence of Compellent's technology and business practices are being seen widely throughout Dell, with the Compellent's fluid data concept being adopted across the company's storage properties and also the CoPilot support scheme.
Soran has been involved with two storage startups: Xiotech and Compellent. Xiotech has struggled but Compellent has been a stunning success.
Xiotech
Xiotech was founded near Minneapolis in 1995 by Soran, Aszmann and Guider – and developed in Soran's basement. The company developed a so-called storage hub which sold successfully to small and medium businesses. It was sold to Seagate for $360m in November 1999.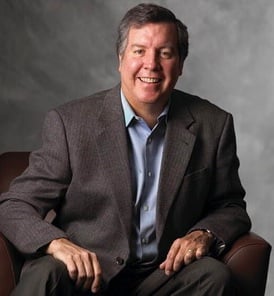 Compellent co-founder Phil Soran
After Soran and the other two founders left Xiotech, the company struggled. It was spun off from Seagate three years later – in November 2002 – but its Magnitude arrays never established themselves as a significant storage platform. Xiotech was eventually out-innovated by startups such as 3PAR; the iSCSI duo: EqualLogic and LeftHand Networks; and even Soran, Aszmann and Guider's creation, Compellent.
In November 2007 Xiotech bought new technology from Seagate, the Integrated Storage Element (ISE) – a sealed canister of disk drives with self-healing properties and a five-year warranty. However, although sales have grown, it has not seen broad adoption. In Soran's view: "It has not been successful. They closed down the Minneapolis office. It hasn't grown since I left and has had nine CEOs – not good for strategy."
Founding Compellent
In March, 2002, just over two years after the Seagate sale and a year after they had left Xiotech, Soran, Aszman and Guider founded Compellent Technologies in Eden Prairie, Minnesota, with the idea of building a leaner and more efficient Fibre Channel, dual controller SAN storage array. We might possibly think of it as Magnitude re-invented. Seagate felt Xiotech's technology and trade secrets had been infringed and a set of lawsuits were filed between it and Compellent, which were eventually settled.
Once again, Soran's cellar was the venue where the three business partners worked out their strategy and plans during the bitterly cold Minnesota winter – not quite a Silicon Valley garage but pretty darn close in spirit.
Compellent's array design included several innovations, such as the ability to add features through firmware upgrades and/or controller refreshes – thus allowing customers to avoid having to rip and replace its arrays.
Its arrays were assembled on the customers' premises, meaning there was no stock of finished arrays in Compellent facilities. All software features were included in one license and the CoPilot support scheme had pre-emptive fault fixing features which endeared it to customers. It was a 100 per cent indirect company which endeared it to its channel partners as well.
Compellent targeted the smaller enterprise customers and didn't aspire to the high ground occupied by contemporaneous start-up 3PAR, and neither did it aspire to the iSCSI SAN market – leaving that to EqualLogic and LeftHand Networks, as Yanai's XIV was thought to be an oddity with its single tier and mirrored design. Thus Compellent's competition in start-up terms was pretty much limited to Pillar Data and its Axiom arrays. Both Pillar and Compellent competed against the established Fibre Channel SAN vendors such as EMC and its CLARiiON; HP and its EVA; and IBM and the DS4000/5000 arrays.
Compellent had the edge over the established vendors because it had a newer and more efficient design, enhanced by its later adoption of 2.5-inch drives, SSDs, and automated tiering. It also had the edge over Pillar, and that may have been because it was a classic dual-controller design. Pillar had a 3-box architecture and clever technology such as short-stroking for performance with the other tracks on its disk used for less important data. Pillar, with its application quality of service features, may just have been too complicated and clever for mass adoption.
Compellent had an IPO in October, 2007.
Dell on the acquisition trail
HP and Dell saw the popularity of iSCSI SANs in the small and medium business and lower enterprise markets and bought LeftHand Networks and EqualLogic respectively so as to enter that market.
Then Dell, HP and IBM decided they need to refresh or get their own Fibre Channel SAN storage arrays and went on the acquisition trail. IBM bought Moshe Yanai's single tier and mirrored XIV array startup. After trying to bid for 3PAR, which went to HP in a hotly contested takeover battle, Dell got Compellent for $960m as a consolation prize in December, 2010 – but what a splendid consolation it turned out to be. It filled a neat gap in its line-up above the EqualLogic iSCSI arrays, left by the ending of its EMC reselling relationship and by its move into selling storage arrays to the Fibre CHannel enterprise market.
Apart from one spat with Wall Street analysts when earnings missed expectations and the analysts hadn't had their expectations reset, Soran and his team didn't put a business foot wrong. It was a classic start-up with a classic exit, although the acquisition wasn't the exit strategy envisaged by Soran and his team. They would have been happy to carry on, but Dell promised a good home for Compellent – EqualLogic providing an excellent example of what to expect – as well as a good price. The founders felt the years were passing and it was time to start enjoying their lives more, away from the unending and highly demanding, albeit exciting job of running a fast-growing and successful start-up.
Looking back... and forward
Would Soran have done anything differently at Compellent? "Not really. We stuck pretty closely to our business plan and went public after five years as we planned. I'd do little things different but nothing major."
What is he going to do now? Soran, who is a former teacher, says that he will spend some time on educational reform, visit a micro-finance initiative in Columbia which he funded, and get involved with the venture community. He sits on a couple of boards and has been asked to sit on 11 more but says he has to be careful not to do too much.
The storage veteran said he thinks Dell is in good shape to continue storage innovation, having five storage development centres now and no longer being a glorified reseller as it was often accused of being a few years ago.
How should we judge Phil Soran as a storage business leader?
Xiotech was a successful start-up, sold to Seagate for $360m. It struggled after he left because Seagate couldn't make a go of it, and its management, when it was spun off, couldn't make a go of it either. The investor group funding of Xiotech to buy off Seagate's advanced architectures group – led by Seagate chairman Steve Luczo – just compounded the company's problems instead of providing a rescue technology package, leaving Xiotech, still partially owned by Seagate, in trouble. We might call it Luczo's folly.
Compellent was a second successful startup, sold for $960m. Soran's sense of timing is excellent. His ability to motivate a team, to get a business strategy right and to execute on that strategy is excellent.
Two successful startups make him more successful than David Scott, the 3PAR CEO who was in place when HP bought 3PAR.
Soran has not been as innovative – or arguably as influential – as Moshe Yanai, the father of EMC's Symmetrix and XIV founder, but he is in that rank of storage business leader in my view. He is not a serial startup entrepreneur – two startups don't count as a series – but he is a highly regarded and well-respected storage business entrepreneur. He will be much missed as a strong and determined business leader but respectful competitor. We wish him well. ®
Similar topics