Amazon welcomes Microsoft files into Kindle cloud
'Send to Kindle' for Macs coming soon
---
Amazon has released an application that will let Kindle users synchronize and view Microsoft files held in cloud storage via their devices.
The "Send to Kindle" for PC application, - according to Amazon, adds a right-click option on any Windows application that adds a Send to Kindle option to the Select Printer list in the Print dialog. Send to Kindle then converts the file to the Kindle's .azw format, boots the image up into cloud storage via email, and synchronizes with the device. PDFs, however, have to be converted separately.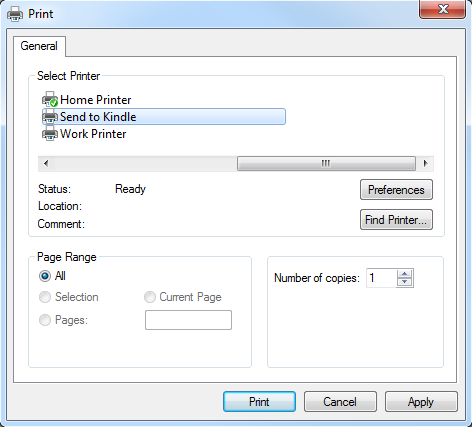 There's no escaping Redmond's tentacles now
In practice this covers most basic file types, such as Word documents and JPEGs, but don't expect to be flicking through PowerPoint presentations or Excel spreadsheets with the application as it now stands. It will also sync notes, highlights, and bookmarks as stored in the .azw format.
System requirements shouldn't be a problem: 100MB of storage, a 500MHz processor and 128MB of RAM is within the capabilities of most smartphones these days, let alone PCs – and Amazon's app covers Windows users from XP to Windows 7 64-bit. The application will work with the Kindle, Kindle Touch, Kindle Keyboard, as well as with iPad, iPhone, and iPod apps.
So far it's a Redmond function only, but Amazon has promised a version for Mac users "coming soon". No word on the open source community, however, although that group or worthies is rather good at coming up with homebrew solutions. ®