Fujifilm Finepix X10 compact camera
A curious case of bountiful buttons
---
Review Pulling out a Fujifilm X10 in mid-conversation will often elicit a rapid change of subject. Common responses include, "Oh, now what sort of camera is that?", "Is that a Leica?" and frequently, "Let me have a go!". The last of these is one to be relished as, should you hand over the camera, there's a very strong possibility that they won't be able to work out how to switch it on.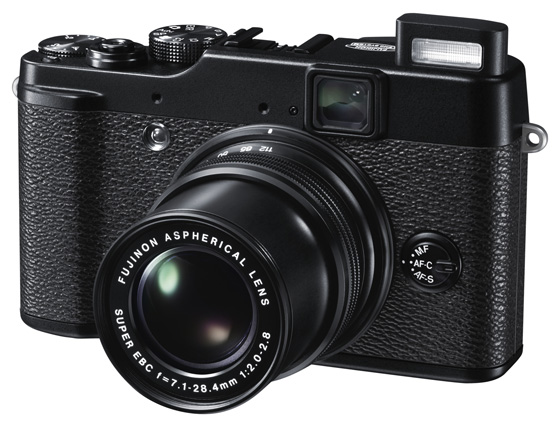 Old school styling: Fujifilm's Finepix X10
That's not to say the camera is difficult to use: it can go fully-automatic with a simple turn of the mode dial but, although well-off lovers of pricey designer goods and other sundry objects of beauty will no-doubt find the X10 hard to resist, this is a camera that's most definitely aimed at lovers of photography.
There's a long-standing and successful market for the 'serious' compact camera: others which would fall into this category are The XZ-1 from Olympus, Canon's G12 and the Nikon P7100. These cameras offer broadly similar specifications, but neither comes anywhere near close to the level of style and desirability offered by the X10.
Its all-black leather-clad magnesium body is festooned with knobs and dials that sit just where they would have done on a classic manually-operated camera. However, no less than eleven distinct operating modes feature on the mode dial – a big hint as to just how feature-rich this camera is. In addition to the usual PASM options is pair of user-programmable custom modes along with scene mode, video, fully automatic and special modes devoted to the cameras more esoteric functions.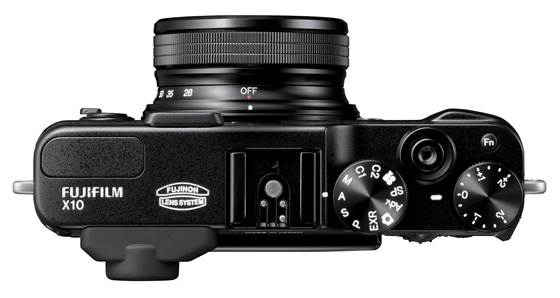 Dial in your preferences
Next to the shutter release is a second dial dedicated purely to exposure compensation and a convenient programmable Fn button sits just above it. A full-size flash hot shoe sits in the middle of the top plate and is complemented by a built-in pop-up flash – although this is admittedly one of the tiniest I've ever seen.