Soft options
Other special features include Pro Low-light and Pro Focus modes which combine multiple shots into a single image to achieve their effects. The former uses discrete exposures to reduce noise and improve imaging performance in dimly lit situations, while the latter combines differently focused exposures to create an artificially shallow depth-of-field effect. Automatic panoramas can be created by slowly sweeping the camera in an arc of up to 360 degrees and allowing the X10 to process multiple captures into a single image.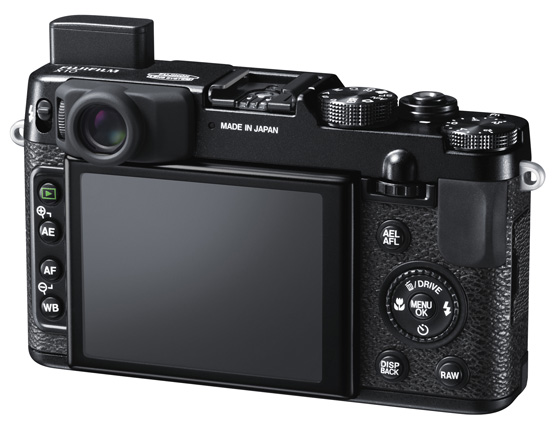 Swift to start up with 7fps shooting to boot
Fast internal processing allows continuous shooting at up to 7fps. The camera is always very quick and responsive, including initial start-up, exhibiting no obvious shutter-lag. The only noticeable delays occur when the camera is performing complex image processing functions, such as combining multiple shots into a single image.
You also get sophisticated in-camera image processing options which can emulate different types of film or create effects, such as black and white images with colour tints. You can also post-process RAW images into JPEG format.
Reviewing your images is an equally high-tech experience. The X10 will offer to create 'photobooks' for you by searching for particular types of image content and grouping them together. So you could automatically have it collect up all your group shots or macros. If you're pre-programmed it with your friends' faces, you can also have it automatically search for pictures of a particular person.

Smaller than you might think
If there's one major criticism of the X10 it would have to be that it is perhaps simply too complicated. While it undoubtedly contains many very useful features with genuine image-improving results, there are sometimes overlaps in function creating different ways of achieving the same thing: Which should you use to shoot a candlelit scene? Pro Low-light mode or EXR Hi-ISO Low-Noise mode? The sheer number of functions available, which can often be used in combination with each other, can leave you confused as to just how your photo will turn out or what adjustments to make to tweak it according to your preference.