Rewarding work
It can also at times prove somewhat frustrating to find certain mutually exclusive features can leave you with important functions disabled without offering and help to resolve the issue. For example, selecting a mode which combines multiple shots can disable the flash. Pressing the flash button will then simply have no effect and there's no pop up message to explaining why.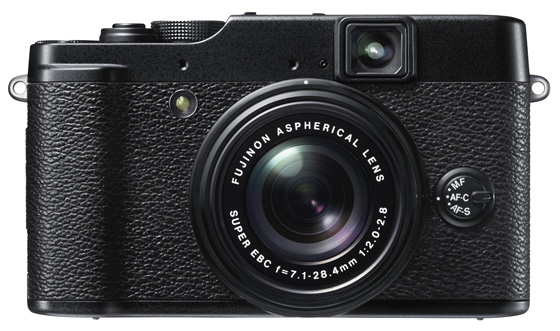 Buttons and dials abound – a real joy for those tired of meandering through menus
When shooting with RAW mode enabled, ISO sensitivity is limited to a maximum of 3200. If you want to to max out at 12,800 then this is possible in JPEG mode but with the resolution reduced to around 3.1Mp. At this setting, there is of course loss of detail, colour saturation is reduced and noise is increased. However, images remain impressive for a camera of this size and are certainly quite usable at these higher settings. Combine this with the fast lens and you have a camera that's very capable in low-light situations.
I was also able to achieve a pleasant shallow depth-of-field effect by using the lens at its widest aperture and in telephoto mode – even without the artificial Pro Focus processing. The EXR sensor's dynamic range control does help prevent blue skies turning white or shadow details turning black and overall I was very impressed with the results from what is still a relatively small sensor.
However it's still possible to achieve better image quality from a small camera. The Olympus PEN Mini proves that it is possible to cram an SLR-sized sensor into a camera of this size although the latter offers nothing like the level of control and sophistication of the Fujifilm X10.
Verdict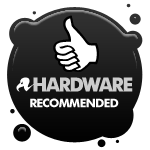 If you're in the market for a high-quality camera you can take anywhere, then the Fujifilm X10 is well worth its relatively high price-tag. Quality and attention to detail is evident throughout and if you're prepared to spend some time working through the more complicated features it can reward you with some great shots.
By the way, to turn the camera on you just twist the lens barrel to pop out the lens – easy when you know how. ®
More Camera Reviews…

Nikon
Coolpix P7100
Sony
NEX-C3
Olympus
PEN Mini
E-PM1
Nikon
1 V1
Fujifilm
Finepix X100

Fujifilm Finepix X10 compact camera
A combination of stunning design, superlative build-quality and excellent performance characteristics carves the Fujifilm X10 a unique niche among high-end enthusiast compact cameras.