This article is more than 1 year old
HTC Explorer budget smartphone
The Android for noobs
Review The latest from startlingly prolific smart phone manufacturer HTC won't be top of the list for mobile aficionados. It's a basic entry-level Android with middling specs though these are still probably a cut above its bog-standard price. But for smartphone newbies, what it offers may prove to be more than enough.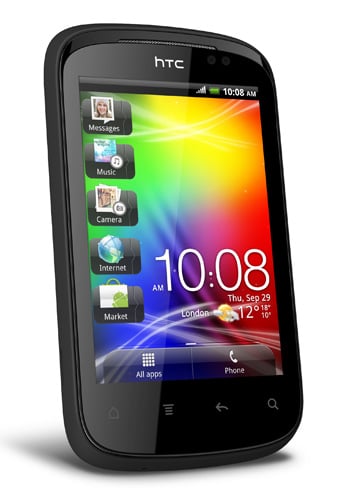 Raising the bar for entry-level mobiles: HTC's Explorer
It's a compact little number with rounded edges and a casing of soft, rubberised plastic – not quite the ruggedised exterior you might have expected from the outdoorsy name, more kind of cute and cuddly. For this Explorer isn't really intended as a guide to the great outdoors, but an entry to the brave new world of the mobile internet.
The sensitive 3.2in touch screen offers a perfectly adequate 320 x 480 pixels – it's fine for surfing the web and even viewing movies won't cause too much eyestrain, though it's obviously well behind the best in the field.
You can add whatever shortcuts and widgets you like to each of the seven home screens, and all the usuals you'd expect on more expensive HTCs are here, including the FriendStream social networking coordinator.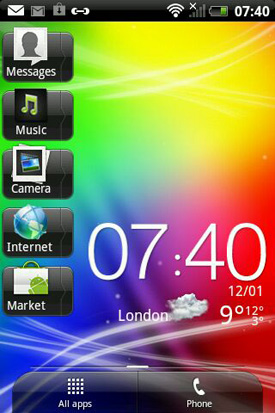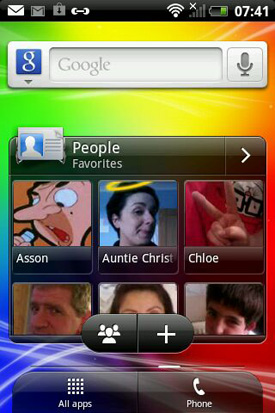 Homescreen and contacts
The central home screen also now features a selection of five programmable shortcuts ranged down the side, as well as soft keys for all apps and, lest we forget, the phone. Call quality is fine too, so there's clearly no need to compromise on basic phone duties.
HTC has gone out of its way to make things easier for new Android users. The icons in the messaging app come with written explanations, for instance, rather than expecting you to figure out what the symbols for compose and forward mean.