Android App of the Week All you techies, spare a thought for the dumb-as-a-bag-of-spanners portion of humanity who don't know how to use, maintain or get the most from the gadgets they already own.
To the rescue of the benighted masses comes WikiHow, a compendium of 'how to...' guides ranging from cleaning the screen of your telly or smartphone, through opening a command line as root in Linux to getting the most from your Android phone's battery.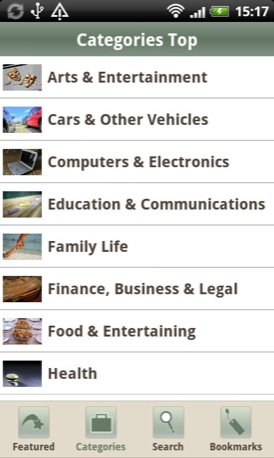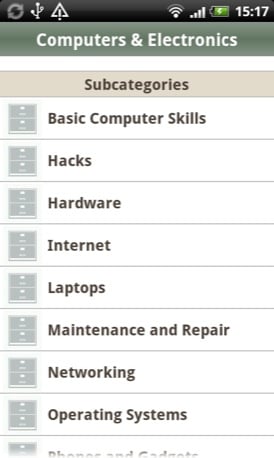 Drill down through the available subjects of enquiry
The app is actually the mobile counterpart to the WikiHow website, which claims to host over 130,000 community-originated guides and gives you the option of reading articles on a larger screen.
To make it easier to find what you're after, articles are broken down into categories such as "Computers and Electronics" and "Cars and Vehicles". Within each category you'll find featured articles as well as sub-categories to help you narrow your search.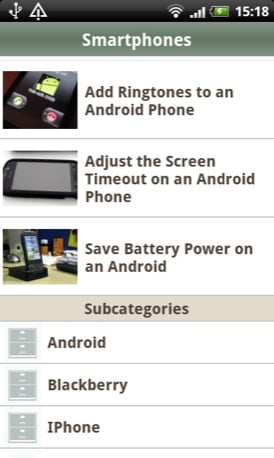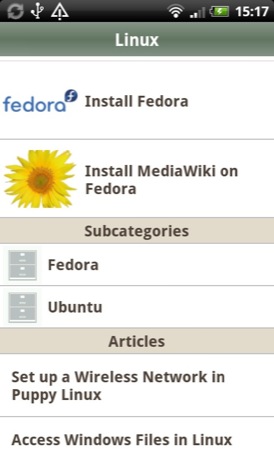 Learn stuff about phones (left) or Linux (right)
The layout is then repeated inside each sub-category making it easy to drill down from say "Computers" to "Operating Systems" to "Linux" to "Ubuntu". Following that path, I found a useful noob's guide to installing and using Wine.
Below each WikiHow is a list of related articles, so you can discover how to do things related to the thing you wanted to do in the first place. This is the feature that gives the app an edge over simply typing "how do I..." into Google.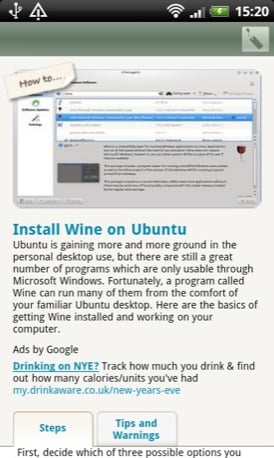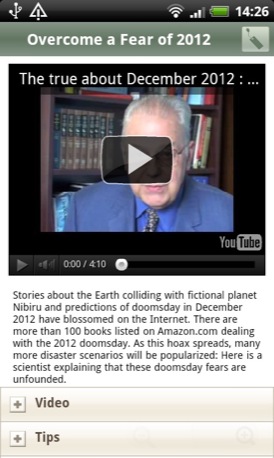 Find out how to do stuff... sometimes with video assistance
Of course, WikiHow doesn't just concern itself with tech. Categories include "Home and Garden", "Pets and Animals" and "Food and Entertaining" to name but three of the 18 available.
As with all community efforts, the quality is variable but the editors seem to have to have succeeded in keeping the utter drivel at bay. Most of the guides I looked at were generally well written and informative.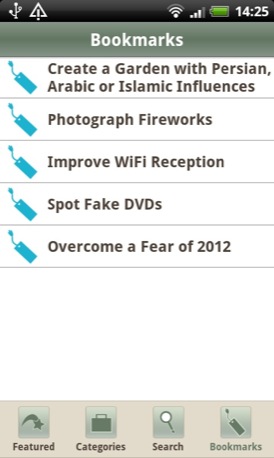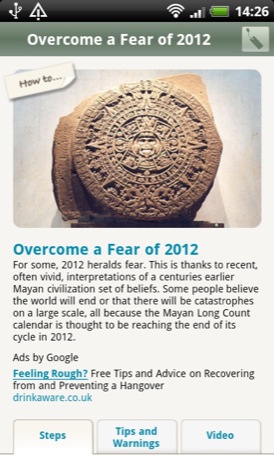 Save guides for future reference - including how to cope with 2012
I was particularly impressed by the article on how to overcome a fear of 2012, a very reasoned and balanced argument that should allay the fears of anyone worried that the Mayans were right and we are all going to go the way of John Cusack's career. ®
Size 1.48MB
App2SD No

We make our choice of the best Android smartphone and tablet downloads every Tuesday. If you think there's an app we should be considering, please let us know.
More Android App of the Week Winners

Go Contacts EX
Cocktail Flow
CamScanner
Lapse It Pro
Android
voice assistant
shootout

WikiHow
Got a non-techie chum with an an Android phone? Download this to enlighten their bamboozled mind
Price:
Free (ad paid) RRP