Motorola's Defy+ handset is already touted as a tough-as-nails smartphone, embracing the elements and surviving tumbles from great heights. However, for those who need to turn things up to 11, the company has teamed with digger maker JCB to launch an even more rugged version of the beefy blower.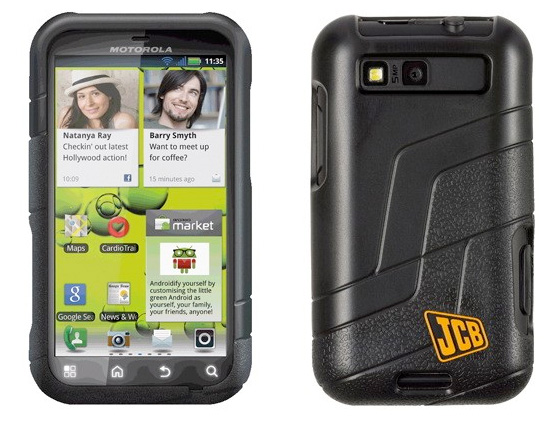 The limited edition JCB Motorola Defy+ is being touted toward construction site workers. While the ability to wolf-whistle at leggy blondes might need further programming, the handset does come packed with relevant pre-loaded apps such as a spirit level, theodolite, decibel meter and directions to local DIY stores.
Speaking of hardware, the JCB-branded handset features a 1GHz processor running Android 2.3 Gingerbread, a 3.7in Gorilla glass display, 2GB of internal storage, a 2GB Micro SD card and a 5Mp camera.
The JCB Defy+ hammers down in the UK soon for £260. Perhaps this time, the Defy will actually be as tough as Motorola advertises. ®