Alienware joined the mini PC biz this week, revealing a powerful games machine roughly the same size as an Xbox.
The Alienware X51 desktop squeezes high-performance components into a compact chassis, the Dell subsidiary said, in a bid to be the brains of a your home entertainment hub.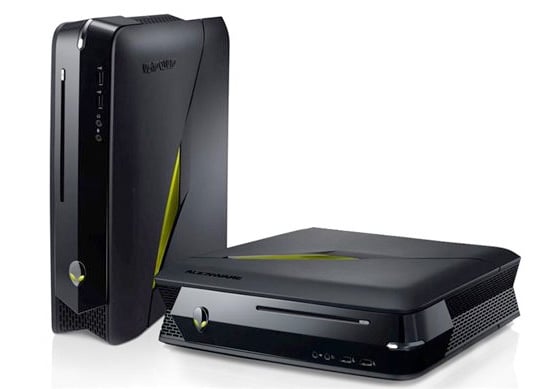 As such, the X51 veers away from the exclusive hardcore games machines the firm is famed for, keeping costs low and extending the olive branch to those who dabble occasionally. Yet while the X51 is the smallest gaming desktop Alienware has yet produced, it still packs enough of a punch to keep the hardcore community happy, the company promised.
Under the hood you'll find Intel Core i processors and either Nvidia GeForce GT or GTX graphics with dedicated GDDR 5 memory. There's also Wi-Fi for t'interweb access, a couple of USB 3.0 ports and an HDMI 1.4 slot for hooking up HD tellies. Oh, and a 7200RPM 1TB hard drive. Not bad for a machine less than 10cm thick.
The X51 boasts its hub credentials with a DVD burner or Blu-Ray drive as well as the ability to sit in both vertical and horizontal positions, slotting neatly under or alongside your gogglebox.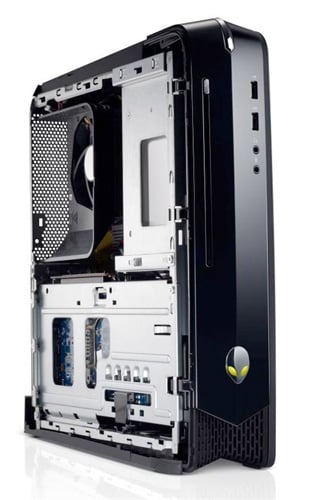 As with other Alienware products, the chassis gives users the option to get modding through three customisable lighting zones. Blingtastic.
The Alienware X51 is available from Dell starting at £700. To boost specs beyond the standard Core i3 chip and 4GB memory, though, you'll have to fork out a tad more. Check out the Dell blog for further information. ®