Product round-up Those of you with laptops will undoubtedly agree that even with all convenience of portable computing, there remain compromises aplenty. Yet add a gadget here and there and mobile working can be improved tremendously.
Whether it's a tool to keep it cool, a way to boost the audio or simply better ways to keep the darn thing protected, there's a rich and varied range of accessories worth looking into and here's ten to consider when you're out and about.
Canon Pixma iP100

As hotels charge extortionate prices these days to print a few pages of business itinerary, a portable printer would pay for itself over time and may be a sensible addition to a regular-traveller's bag of laptop goodies.
Canon's portable Pixma might is rather on the pricey side, but it shouldn't leave you wanting. The 2kg machine prints at a speedy rate, pumping-out borderless prints in 50 seconds and handling a resolution of up to 9600 x 2400 dpi. It draws power either from the mains or its built-in rechargeable battery pack and comes with Infra-Red and Bluetooth connectivity support too.
The iP100 has been carrying the torch in the portable printing world for a number of years now, so it can be snapped up for a fraction of the original price if you shop around. Worth a look-in perhaps, if you can put it to good use.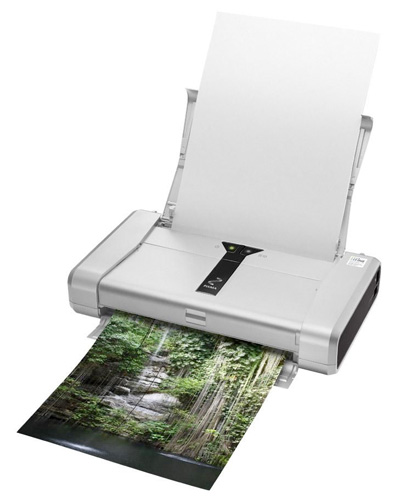 Price
£200
More info
Canon
Kingston Ultimate HyperX 3.0

Who needs external hard-drives when modern USB keys pack plenty of content on a much-more portable device? Flash indeed, especially the Kingston HyperX 3.0 Datatraveler – equipped with USB 3.0 and notching up blistering 225MB/s read and 135MB/s write speeds.
Kingston offers a heap of Flash drives in a range of sizes, but you'll only find one of them in my pocket. The DataTraveler HyperX has served me well for a number of months now and while my version has a 64GB capacity, the range goes up to a whopping 256GB. Add to that a five year warranty and the DT Ultimate HyperX takes some beating, but it's not cheap.
If you still want USB 3.0 but don't need those HyperX speeds, the DataTraveler Ultimate 3.0, is an impressive but cheaper alternative with 16GB, 32GB and 64GB capacities available.


Price
£130 (64GB), £340 (128GB) and £730 (256GB)
More info
Kingston