Maplin Power Inverter

Untimely battery death is probably the number one frustrating moment when it comes to laptop portability – apart from dropping it, that is.
When it comes to lengthy car journeys, the ciggie-port can come in very handy with the right adapter. Most aeroplanes offer similar connections these days, so with the right kit, you need never be without power, even on the long-haul.
Yet with abundance of choice out there for such gadgetry, you need to hunt around. Maplin offers various options such as this 240V adaptor, suitable for phones, camera, stereos, laptops, small TVs, VCRs.. meh, the list goes on. This particular model also comes with automatic alarm and shutdown protection against overload, over-temperature and low-battery alert LEDs. It looks like a big beast but it is compact and certainly made for the mobile worker.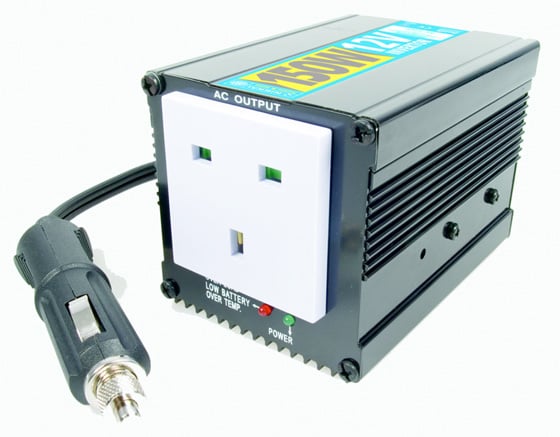 Price
£35
More info
Maplin
Digittrade Old School Protection Sleeve

While dedicated bags and backpacks offer decent hardware protection, they can give the game away to potential thieves and often end up being an additional carry-case to lug around. A laptop sleeve is the obvious solution for this, protecting your precious machinery enough to be thrown in a regular rucksack.
They cost next-to-nothing as well and when it comes to making a decision, the market is inundated with choice from basic bold colours, to stylish designs and pop culture references. I just picked up one of these old-school cassette cases for my Macbook, as I'm a sucker for anything vaguely retro.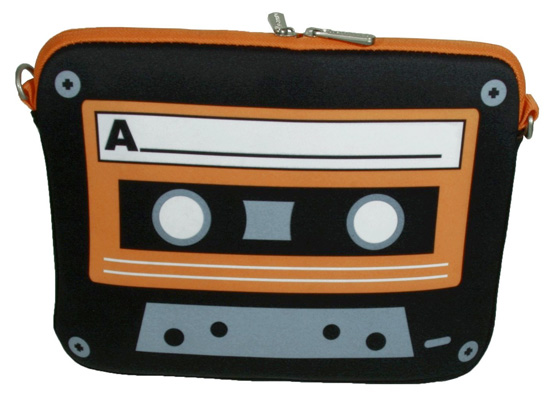 Price
£14
More info
Amazon
Sponsored: How to simplify data protection on Amazon Web Services