Philips Notebook Soundbar SPA5210

When it comes to blasting audio on the road, the first thing that comes to my mind is the powerful X-Mini speaker-balls, a product that leaves me impressed every time I crack 'em out.
There are plenty of equally-booming choices out there, from the likes of Altec-Lansing, to the Logitech and Creative, but this sound bar from Philips caught my eye through sheer convenience. It draws power from USB and clips on the top of the laptop screen improving audio and keeping neatly out of the way. It's cute and simple and for that price, is difficult to overlook.
Yet if you spend a lot of time on trains and don't fancy sodcasting with loudspeakers, then perhaps a headset is more up your street. Check out our various headphone roundups for ideas and options.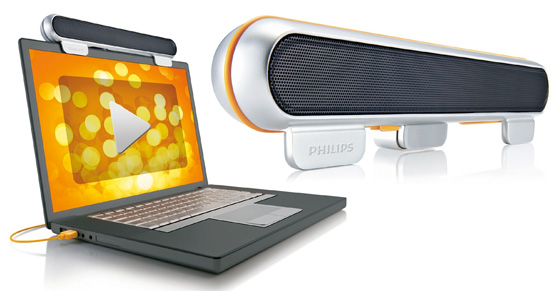 Price
£23
More info
Philips
Swiftpoint Futuremouse

Trackpads are treacherous at the best of times and even multi-touch gesture support does little in the ways to compete with the reliability of a regular mouse peripheral. But mice are clunky and need desk space, so when it comes to portability, finding a small but practical model is a necessity.
The Swiftpoint mouse does a good job of taking on these tasks. Held like a pen, the mini-clicker features a conveniently placed scroll-wheel and several notable shortcuts. You don't need to go wandering across desks or down jeans either – our full review of the Swiftpoint Futuremouse here on Reg Hardware reveals all.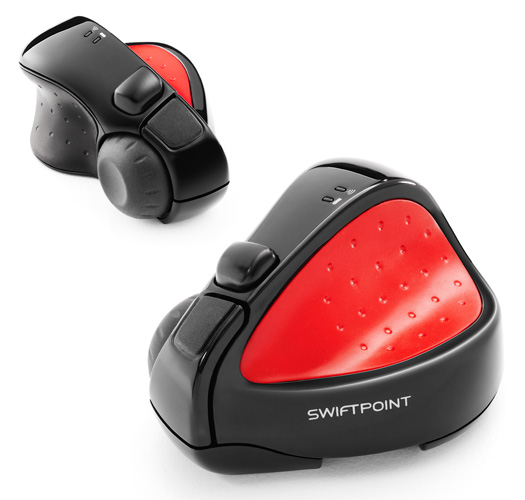 Price
£49
More info
Swiftpoint