The UK government hopes Britons could be motoring in Hydrogen-powered cars as early as 2014, Business Minister Mark Prisk said today.
Speaking in London at the launch of UKH2Mobility, an initiative to evaluate what Britain needs to make that vision a reality, Prisk admitted that the e-car is still part of the government's CO2 emission reduction plan.
"We are technology agnostic," he said. "No one knows which technology will lead." We want the UK to be the best place to develop zero-emission-at-the-exhaust-pipe technologies, he added.
UKH2Mobility's task to is to see if Britain can create the infrastructure necessary to make hydrogen a viable alternative to fossil fuels, to existing hybrid technologies and to emerging battery powered plug-in e-cars.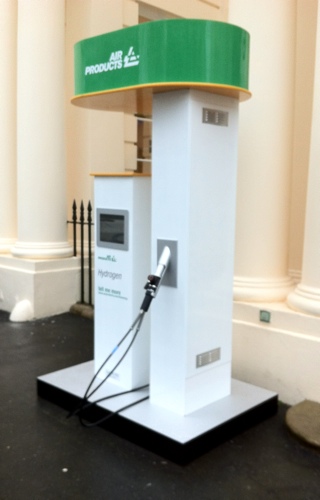 Coming soon to a petrol station near you?
The project brings together government and car, energy and fuel companies. Its findings are set to be published before the end of the year.
Coming up with clear proposals - hydrogen fuel cell technology is well understood - will be easy. Working out how it is going to be paid for will be a tougher proposition. In the current economic climate, don't expect the government to cough up for a hydrogen infrastructure.
Hydrogen currently has other limitations. It remains to be seen whether hydrogen can be made more cheaply than electricity since creating the gas requires electrical energy to be expended electrolysing water.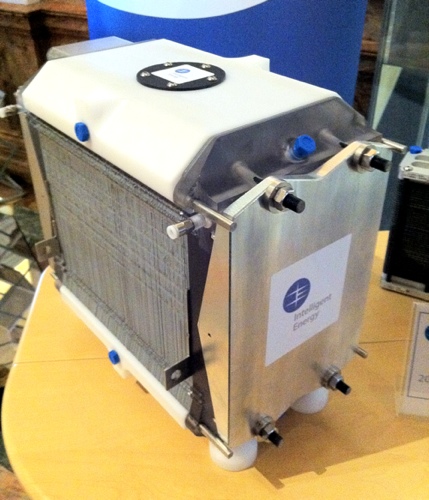 Cell seeks fuel for powerful relationship
Storing hydrogen in vehicles is a challenge, especially when fuel-cell cars still require battery storage to hold the extra charge they need for driving up hills, for instance.
The bottom line: hydrogen is expensive. Fuel companies like Shell have hydrogen filling stations in a number of countries, but they are not cost effective. That's not for want of trying - they see hydrogen as a way to maintain their relevance in a post-petrol era. ®