Review Take TWO pointing devices into the shower? Not me, I use Wac-and-Go.
When I first saw this product demonstrated – a graphics tablet with pressure-sensitive stylus but whose surface equally supports touch gestures – I thought I'd seen the best creative gadget ever.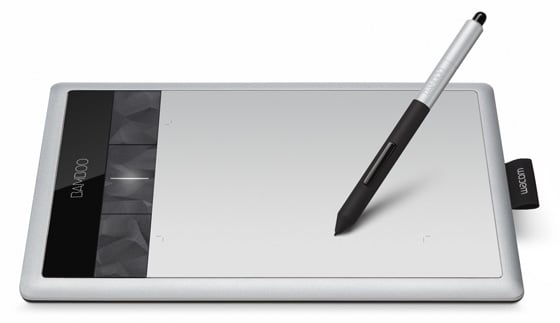 Wacom's Bamboo Fun S Pen and Touch: the finish is not so much cool grey as spray-paint silver
You see, I've been a dedicated Wacom user since the UD series appeared back in 1992, and a confirmed owner (i.e. bought with my own money) since the ArtPad in 1994. But last year saw my Intuos 4 accompanied on my desk by a clutch of touchmouse and touchpad alternatives. If only someone could put pen and touch input into a single device...
Ta da, as they say.
The Pen & Touch is a category of Wacom's popular Bamboo range of home-use graphics tablets. The 'Fun' edition comes with a graphics software bundle. The 'S' in the product name means it's the Small version; the larger Medium version (352 x 209 x 11 mm) costs £170.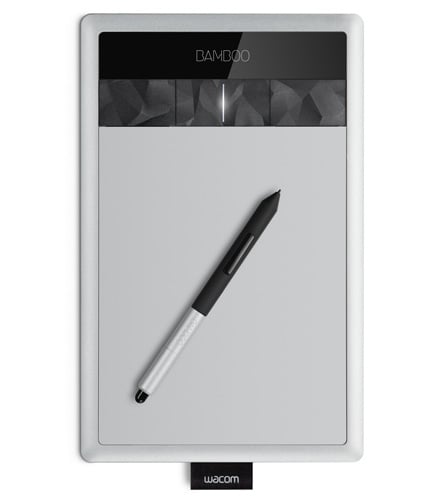 The textured surface of the four ExpressKeys looks and feels like crumpled paper
Apart from the cheap-looking spray-paint silver look, this new Bamboo model sports an improved design. For a start, it's landscape rectangular, instead of square, which saves desk space between you and your keyboard. It can be turned 180 degrees to suit left- or right-handed use, to give the other hand easy access to the four large ExpressKeys.
These four large buttons, with their unusual crumpled paper-effect textured surface, can act as keyboard modifiers, custom keystrokes, tablet mode switchers or as simple program launchers. You specify the actions in the Bamboo preferences panel.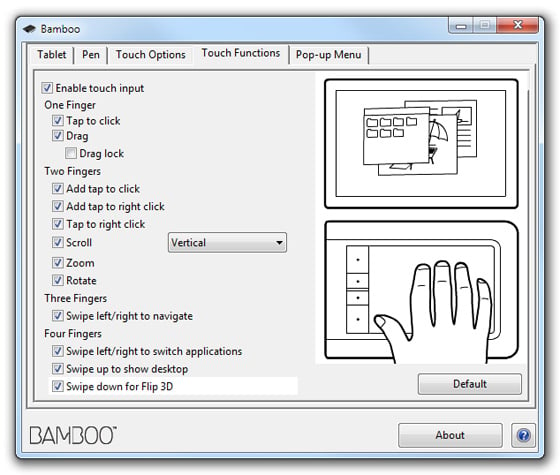 Wacom supports a good range of touch gestures on Windows and Mac platforms
My only problem with the ExpressKeys is that they are super-sensitive to the slightest touch. Since I generally keep my graphics tablet in front of my keyboard – as with a mouse, using a graphics tablet stretched out to the side of a keyboard is a recipe for RSI – I found that I kept triggering ExpressKey actions with my sleeve whenever I reached across to type something.