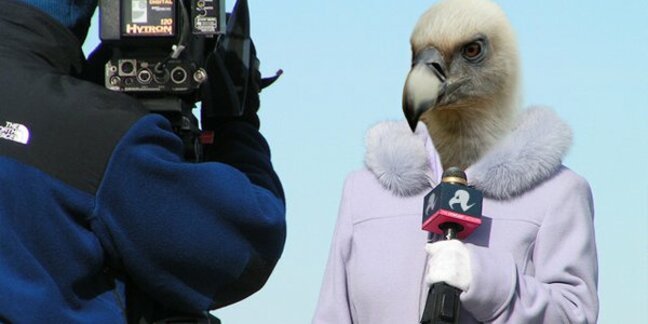 Flash array start-up WhipTail has had an eight-figure B-round of funding less than six months after its A-round as AMD becomes a customer and its development pace accelerates.
The company saw revenues increase 400 per cent in 2011, a year in which it tripled its workforce and went past the 100 customer mark. It says 30 per cent of its revenues now come from repeat customers extending flash array use to new applications that need a data I/O performance boost.
WhipTail, based in Whippany, New Jersey, was founded in late 2008 by James Candelaria, its current chief technology officer, and had an undisclosed amount of venture funding in a July, 2011, A-round; it must have had a huge amount of seed funding to develop its hardware between 2008 and then. The first flash array product, an iSCSI box with MLC flash, and inline compression and deduplication, was announced in February 2009. WhipTail says it was the first all-flash enterprise storage array. Channel partners were also announced that year.
The first product was eventually followed by the XLR8r array, which supports up to 12TB of MLC flash in a 2U rackmount form factor. It supports Fibre Channel, iSCSI, Infinband, NFS, and CIFS protocols.
Among WhipTail's 100+ customers is AMD, which has replaced 480 15,000rpm disk drives with WhipTail's XLR8r appliances. AMD's System Optimization Engineering Department has seen a 50x improvement in latency and a 40 per cent increase in performance because of this. Fred Abounader, a performance systems engineer in that department, said: "Other options would provide one (maybe two) interfaces or protocols: WhipTail supports them all. This factor alone simplifies things immensely; it enables us to allocate WhipTail's performance quickly among multiple types of workloads."
He added WhipTail has "a validated roadmap". We wonder where that leads – possibly to a PCIe interface as you can't get storage closer to servers that than that. El Reg expects that capacity will be boosted too, as will data protection facilities. Perhaps it will cluster its arrays.
Dan Crain became WhipTail's CEO in January 2011. The A-round followed seven months later and now we have a B-round as Crain cranks up the company's development. The cash will be used "to expand the company's sales and marketing efforts, as well as support additional product development. Sales efforts are being ramped up in the US, Europe and Asia through hiring, strategic partnerships, reseller programmes and marketing support to the channel."
One of the investing VCs has a policy of not disclosing how much it invests, hence the shyness over the funding value, but we are told it is in the 8-figures range of $10m to $99m. We're guessing $10m to $30m; in fact let's say the A-round was $10m and this is $20m, based on the growth in 2011 and the potential. We're guessing like crazy of course.
Richard Fade of investor Ignition Partners, joins WhipTail's board and provided this nice quote: "We believe WhipTail's technology is at the forefront of all-flash-based storage arrays, the new standard for the industry."
He would say that; he's playing high-tech VC roulette and just put loads of cash on the table. Now the wheel is spinning and the ball has started rolling around the rim. Where is that little ball going to land? ®
Sponsored: Practical tips for Office 365 tenant-to-tenant migration