Nike continued to put the swish into fitness trackers this week, unveiling its latest wristband to aid the conscious calorie consumer.
The Nike+ Fuelband does the usual fitness fandango, focussing on eating habits, step count and time management. However, for added incentive to make use of the strap, the Fuelband boasts a unique points system, otherwise known as NikeFuel.
This is essentially 20 LED lights which turn from red to green as the targets you set in the morning are met throughout the day.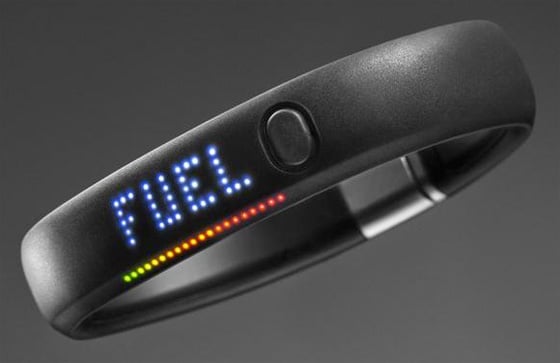 There's also an iPhone app which the Fuelband connects to through Bluetooth. This'll give user's congratulatory messages for hard work and strong words of encouragement should the wearer show signs of idleness.
The Nike+ Fuelband hits shelves this May for £139. ®