This article is more than 1 year old
Ten... boomboxes
The noise on the street
Product round-up There are some really excellent iOS speaker systems available at the moment, but most of them are designed for a tasteful dinner party with friends rather than a full-on party scene. And, of course, they're mostly mains-powered and designed for use at home. However, there are a number of boombox systems that can run off batteries when you go outdoors and really pump up the jam – sometimes to quite ribcage-rattling levels. We've rounded up some of the biggest and best boomboxes, along with a couple of smaller, more portable models that manage to provide pretty good boom for your buck.
Altec Lansing MIX iMT810

The chunky design, big metal handles, even the metal guard-rail that protects your iPod or iPhone – Altec Lansing's MIX just screams boombox bling. It's got the chops to back it up too. Altec doesn't like to quote figures, but the MIX is seriously loud and the bass hits you like a slap in the face. It has inputs for multiple devices, and will last for up to 30 hours on battery power. However, it doesn't have a rechargeable battery so you'll have to fork out for no less than eight size-D batteries when you head outdoors. Make sure you get the current iMT810 model, which was updated last year for iPhone 4 compatibility, rather than the older iMT800 that is still on sale on-line.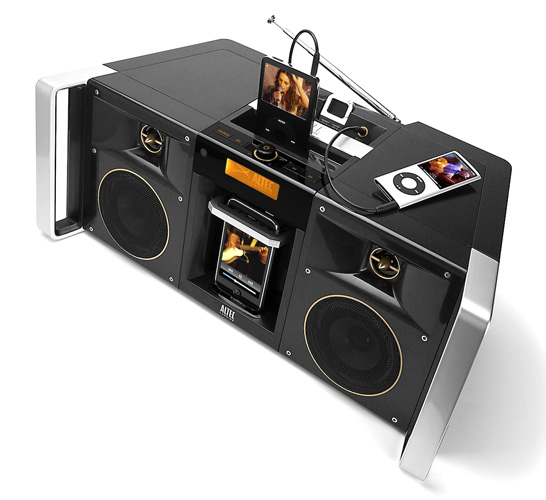 Arcam rCube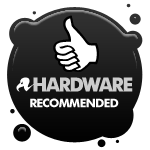 We raved about the rCube when it was first launched, and a recent price cut to £350 makes it even better value for money. The 90W output is powerful enough to kickstart a party, and pretty impressive given the rCube's compact design. The sound is warm and rich too, as well as just loud, and the battery will last 2-8 hours depending on how high you crank up the volume. As well as having a dock for the iPhone and iPod, you can also buy an adaptor that uses the KLEER technology for CD-quality wireless streaming. The adaptor's a bit pricey though - £50 for the iOS dock-connector version or £80 for the USB version.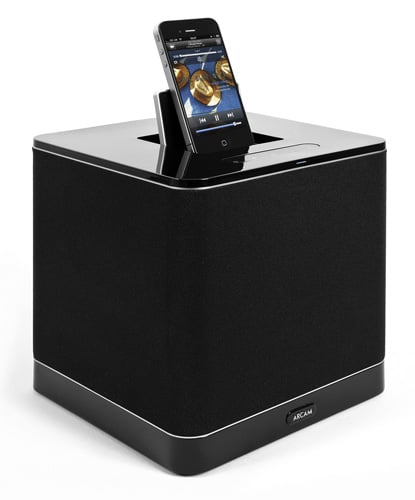 Reg Rating 90%
Price £350
More info Arcam