This article is more than 1 year old
Ten... boomboxes
The noise on the street
Bose SoundLink

I almost passed over the SoundLink because its paperback-sized design simply didn't look all that powerful. However, I have to admit I was quite impressed both by the sound quality and the volume that this slimline Bluetooth speaker produces. The sound was much fuller than I'd expected and certainly enough to get things going at a BBQ or a picnic in the park. Battery life is about eight hours and also includes a neat little wrap around carrying case. The price is a bit steep at almost £260, but Bose offers a 30-day 'at home' trial period to help you make up your mind.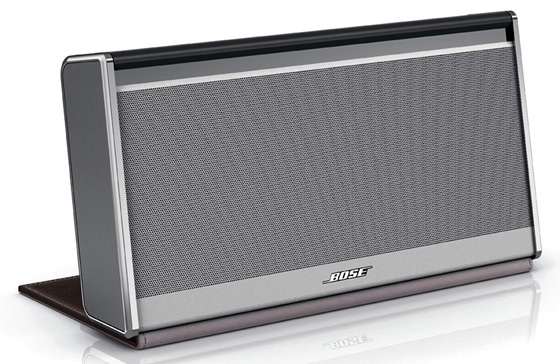 Reg Rating 80%
Price £259
More info Bose
Harman Kardon Go + Play II

There's not much difference between the Go + Play II and its predecessor, but who cares when the end result is this good? Harman's distinctive silver-arch design is much classier than yer average boombox, and at just 2.9kg you can easily pick it up and head outdoors whenever you want. The Go + Play II sounds as good as it looks, too, producing 90W of clear, detailed sound that is underpinned by rock solid bass. Battery life is around 24 hours at medium volume, but it's disappointing to see that there's no rechargeable battery pack, so you'll have to feed it eight size-D batteries when it's away from the mains.