IPTV UK: what's on tonight?
Worth watching yet?
---
IPTV Week

2012 looks like it stands a good chance of being the year that IPTV really starts to go mainstream, with more services and a good range of content appearing built in to TVs and other devices, not to mention the web.
And, of course, the launch of YouView will help raise the profile of IPTV still further in the UK.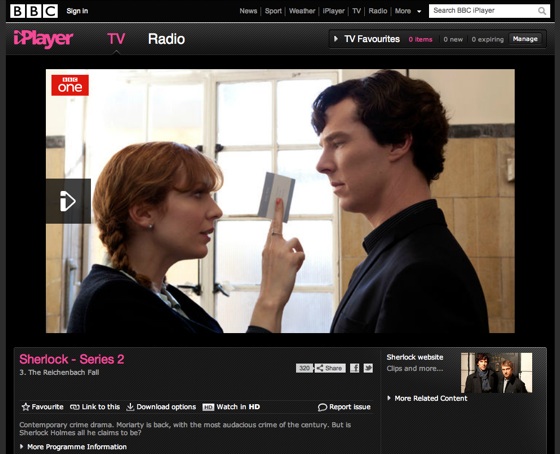 World+Dog is familiar with BBC iPlayer on the web...
That's not to say that IPTV has been hidden away. The BBC's iPlayer has done much to make watching TV shows online a normal experience for many. Some shows, like Doctor Who, now get a large proportion of their audience that way.
What's on the box
Most Reg Hardware readers will be familiar with BBC iPlayer, along with 4oD, ITV Player and Demand 5. BBC iPlayer and Demand 5 are built in to some TV sets, though the other broadcasters have yet to make that leap.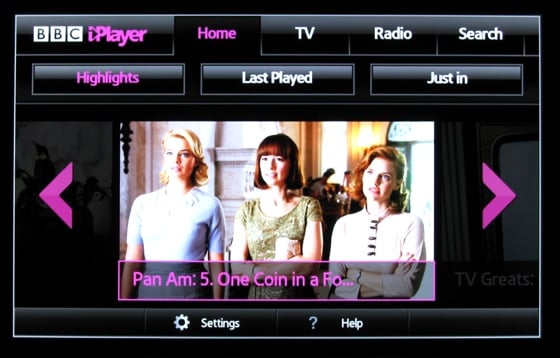 ...fewer know it's also available on some smart TVs
The launch of YouView this year is likely to help that, providing seven-day catch-up for all the main broadcasters through a unified programme guide, rather than the current collection of disparate interfaces.
But there are plenty more ways of getting extra telly from the net – Apple's iTunes, Lovefilm and the newly launched Netflix are the obvious choices, but there's also Acetrax, BT Vision, BlinkBox, Boxee and more specialist services for lovers of Indian cinema and other genres.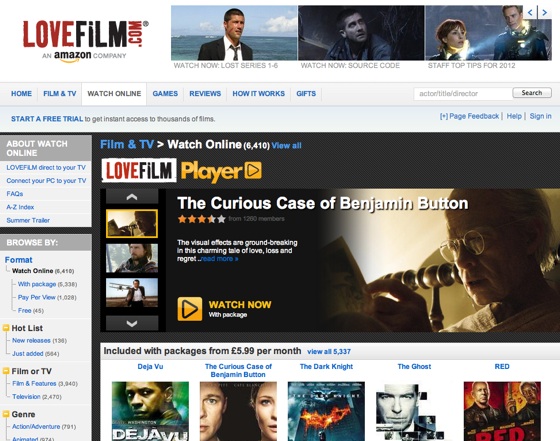 Content catch: not all the material available from a service on the web...
So, what's on offer, and what's it going to cost you?
Service selection
To a degree, what you can watch depends on the devices you're using. If you regard Apple as the spawn of Satan, you'll miss out on the content available on iTunes, and on Apple TV and iOS devices. BT Vision's movie library is only available through BT's own set-top box, while FetchTV can be accessed with the company's own Freeview HD boxes, or an app on recent Panasonic Viera sets, with Samsung to come soon.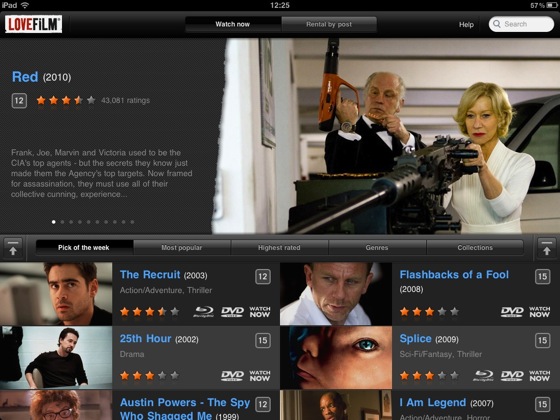 ...is also available on other devices
Acetrax, BlinkBox, Lovefilm and Netflix can all be accessed on Windows machines and Macs using Microsoft's SilverLight software. Linux users are out of luck as a result, but they can make use of dedicated streaming devices that support these services.
When it comes to TVs, you'll find Netflix and BlinkBox only on Samsung TVs so far, while Acetrax is on some LG, Panasonic, Philips, Samsung and Toshiba sets. Meanwhile, Lovefilm makes an appearance on Samsung, Sony and some LG devices.