Ofcom says ITV "breached audience trust"
Videogame clip shown as real footage
---
IPTV Week

ITV was blasted by Ofcom this week for breaching broadcast rules, after the watchdog responded to a documentary programme in which a videogame clip was depicted as reality.
Exposure: Gaddafi and the IRA caused a stir last year after it was revealed to have used scenes from Arma 2, which it claimed to be real-life footage of the IRA shooting down a helicopter.
Ofcom has now come forth and declared the gaffe a breach of Rule 2.2 of the 2003 Communications Act. The cock-up represents a "significant breach of audience trust, particularly in the context of a public service broadcaster", Ofcom said.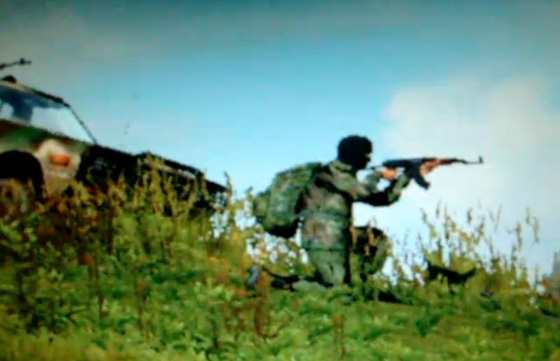 Reality is pretty darn pixellated
The Ofcom response states: "It is not sufficient for a broadcaster or programme maker to rely on footage provided by a third-party source, on the basis that that source had previously supplied other broadcasters with archive footage, and fail to confirm the details of archive film provided."
Quite an obvious one, really. "We take into account that ITV apologised; removed the programme from its catch-up video-on-demand service; and has now put in place various changes to its compliance procedures to ensure such incidents do not happen in future.
"Ofcom was particularly concerned by this compliance failure by ITV. We do not expect any issues of a similar nature to arise in future."
ITV may have been let off lightly with a seemingly gentle wrist-slap, but the faux pas will not be forgotten. It was hounded by Charlie Brooker in his satirical look at the year gone, 2011wipe. ®