FilmOn
UK telly - and more - from the net to your phone
---
Android App of the Week

Android owners are not well served for UK TV content. We now have a version of the BBC iPlayer after a long wait, and while ITV has released its ITV Player for the Googlephone OS, it's not very good. Other channels don't offer player apps.
Morally, we ought to accept the situation gracefully. Given the dross that comes up when you key the phrase "free TV" into the Android Market search box, perhaps we should leave it at that.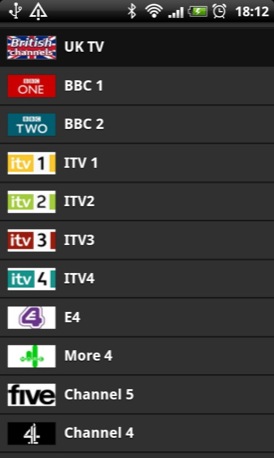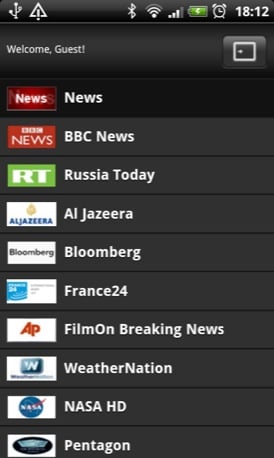 You want channels? FilmOn has 'em: British ones (left) and news (right)
But then there's FilmOn. It made the news back in 2010 when CBS, Disney/ABC, NBC and Fox called in the lawyers to stop it streaming their live content - but it still has 120-odd channels on show free of charge.
Navigation is extremely easy because the available channels are grouped together by content - News, Films, Music and so on - as well as by language - English, French, German, Arabic, etc.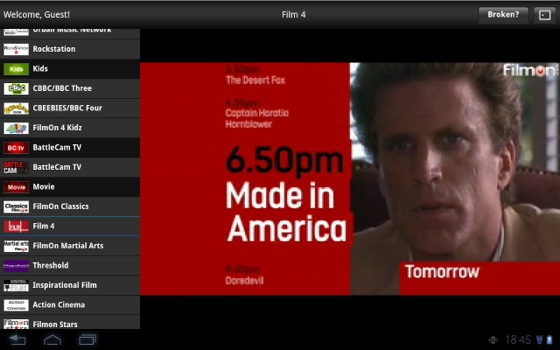 Film 4 on your tablet, anyone?
There's no TV guide, so you either need to check what's on using an app like TV Guide UK or take pot luck.
The standalone 'British' section contains an impressive range of domestic channels. BBC One and Two; ITV 1, 2, 3 and 4; Channel 4, E4, More 4 and Film 4; Channel Five; and Dave are all available, so there's usually something on to keep Brits entertained even it's just re-runs of Top Gear or QI.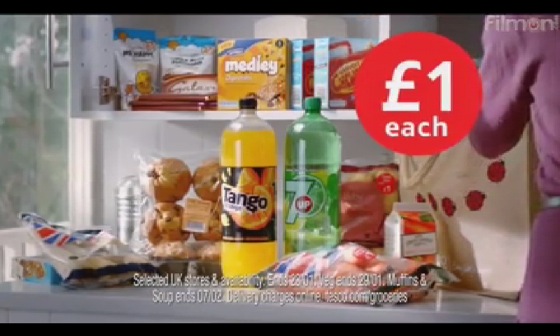 You still have to watch the ads, though
The app itself is nothing out of the ordinary from a technical or design perspective. Feeds open up in a letterbox on a portrait screen by default but a smart menu bar at the bottom lets you play/pause, change volume and swap to full-screen landscape mode.
Unlike many of the free and third-party IPTV apps I've tried, with FilmOn - which is also available on iOS, BTW - most of the channels seem to work most of the time, and the video quality on my phone's 4.3in, 480 x 800 screen is more than acceptable.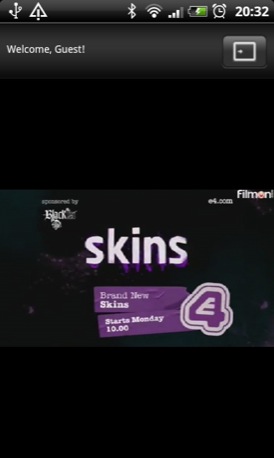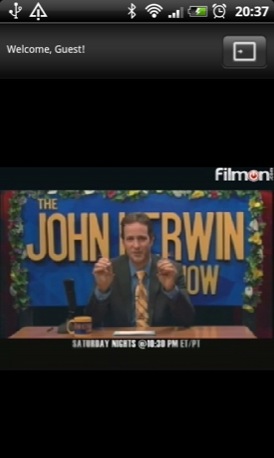 Everything, from E4 to Jewish Life TV, on offer...
There are no worries either about how you suck at the data pipe, with video playing perfectly smoothly over 3G HSPA as well as Wi-Fi.
Is it legal? It seems so - FilmOn the company is a PLC - but I am not a lawyer, but I do pay my TV tax BBC licence fee every year.
If nothing else, it's a challenge to UK TV companies to make this material as readily available to the Android owners among their audience as FilmOn does. ®
Size 1.2MB
Apps2SD No

We make our choice of the best Android smartphone and tablet downloads every Tuesday. If you think there's an app we should be considering, please let us know.
More Android App of the Week Winners

WikiHow
Go Contacts EX
Cocktail Flow
CamScanner
Lapse It Pro

FilmOn
A free TV app with no strings attached, it seems.