Brookstone, the up-market US gifts-you-know-you-absolutely-can't-resist retailer, has come up with another winner: Wi-Fi routing silver cufflinks with an on-board USB stick.
How on earth did we ever do without them... and they only cost $249.99.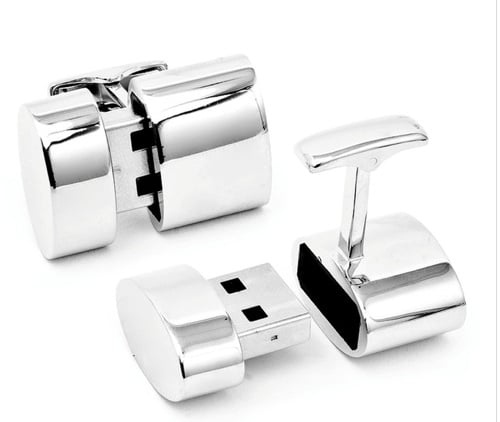 The coolest cufflinks ever
The USB thumb drive bit stores 2GB, respectable enough, and can be pulled out without taking the cufflinks off and ruining the line of your expensive shirt, and it will be an expensive shirt if you are sporting cufflinks costing a quarter of a grand.
These hot little links also have an on-board Wi-Fi router, one you are actually wearing. You become the Wi-Fi guy – how cool is that? Download the software that comes with the links, pop the USB link bit into a computer and you have a Wi-Fi hotspot which your smartphone or iPad can access. You can access media servers, roll your sleeves up – don't lose the cuff-links though – and get online.
Now where to buy a shirt to match? ®