This article is more than 1 year old
Ten... IPTV set-top boxes
Bringing films from web to telly
IPTV Week

Nearly every new gadget can be connected to the internet. The smart TVs popularised by Samsung and others are the focus of this but you don't need to shell out on a new telly - a cost-effective IPTV box can do it too.
IPTV means the delivery of TV shows and films over broadband. It can include live channels but the most common use for net-connected boxes is catch-up TV and video-on-demand from online libraries. Picture quality depends on the source material available and broadband speed – the BBC iPlayer and Vimeo generally get the balance right but many fail to reach that standard.
Some devices combine features such as Freeview, satellite or cable TV recording, Blu-ray Disc playback and media streaming from home networks. This year may finally see the arrival of YouView, which aims to set a standard for connected set-top boxes. Time will tell if it takes the concept mainstream. YouView will compete with new HbbTV-equipped Freesat receivers as well as the big pay-TV providers.
It's an ever-changing market and as long as your hardware will run the latest firmware, new features are just an update away. There is also a flow of new entrants in the UK, such as Roku, capitalising on Netflix's local launch, and Google continues to push its TV platform.
Apple TV

Currently in its second generation edition, the Apple TV is now marketed as a neat iDevice accessory to take advantage of AirPlay wireless content sharing. Pre-loaded services include YouTube, Vimeo and being able to rent 720p HD movies and TV shows through Apple's own iTunes. As a media streamer and IPTV box it has limitations, largely due to a smaller range of content in the UK's iTunes Store compared to the US, and its emphasis on rental.
You can get more features by jail breaking the gadget and installing a custom version of the excellent XBMC media player software. This expands the range of formats the device supports and allows you to stream content from your Nas box.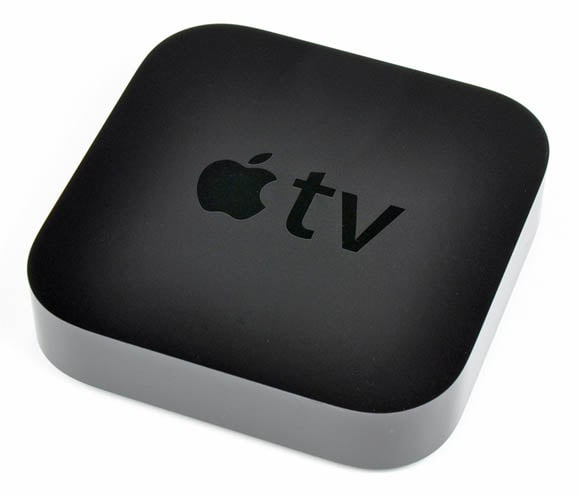 Reg Rating
70%
Price
£99
More Info
Apple
Boxee Box by D-Link

From its quirky design to the minimalist user interface – a spin-off from XBMC – the Boxee Box takes an unconventional path. It received mixed reviews on its UK debut but firmware updates improved matters and its high price - another initial drawback - has reduced to something more attractive. It's still costly, though, and has unrealised potential. The apps remain dominated by web video rather than official TV offerings. BBC iPlayer is included, thankfully, along with a web browser for other stuff, including full-screen video. Its best asset is as a flexible media streamer, but for IPTV it falls short. One of its UK content providers, SeeSaw, has already vanished, however, if it gains new services then it's worth considering.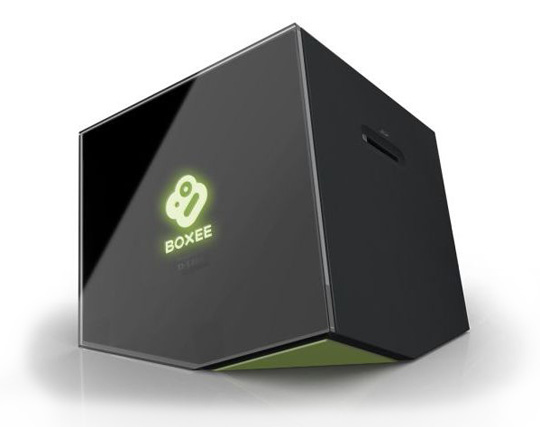 Reg Rating
65%
Price
£170
More Info
Boxee