Toshiba Qosmio DX730 PC TV combo
Touchscreen desktop entertainer
Making contact
To make up for all that, I did have some fun playing with the touch-screen controls. Touch controls still seem to be a bit of a gimmick on desktop PCs, but they can be a quick alternative to using the mouse when performing simple tasks like launching a web browser or flicking through a batch of photos.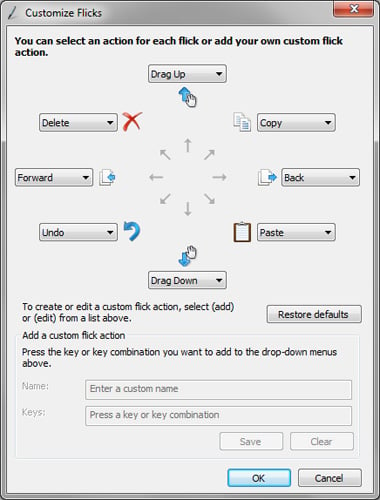 Touch control configuration
I also like the fact that Toshiba's Flicks software allows you to customise the touch controls for tasks such as stepping forwards or backwards through a series of web pages. However, typing on a virtual keyboard when you're trying to do a Google search or enter a web address isn't particularly comfortable or efficient. I'm afraid that Windows in its current form simply isn't well suited to touchscreen operation.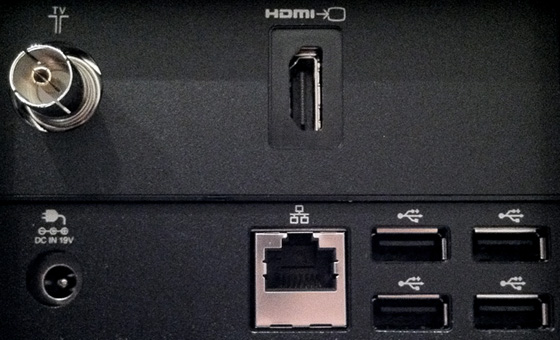 Rear sockets include HDMI and TV aerial connectivity
Going back to the mouse and keyboard, I found that the DX730 felt smooth and responsive when resorting to these options, and the clarity of the screen was a particular strong point. However, you could argue that the DX730 is a little underpowered for a desktop machine in this price range. It's actually configured more like a laptop – perhaps no surprise there, Apple has been doing this with iMacs for years – as the Qosmio relies on a mobile CPU and Intel's HD 3000 integrated graphics. While it all works well enough, at this price I'd expect a discrete graphics card at the very least.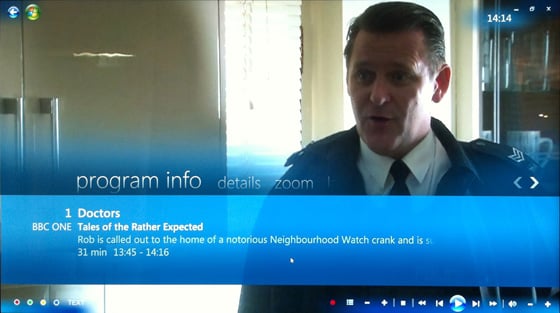 On-screen touch controls for Windows Media Centre functions
Even so, the machine's PCMark 7 score of 2680 was perfectly respectable and outperformed a number of the Core i5 laptops that we've tested recently. The latest 3DMark graphics test-suite wouldn't run on the Intel integrated graphics, but the DX730 did manage a passable 30fps when running Far Cry 2 so it can handle a spot of casual gaming if it needs to. And, of course, there's the HDMI-input option if you want to plug a games console into it as well.